Page 647 of 1002
Physcial Sciences Division
Research Highlights
April 2011
Learning to See Atoms
World-leading atom probe tomography expert discusses state of the science, solving materials challenges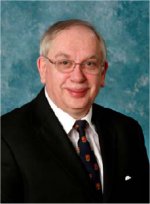 Michael Miller
Well versed in the history of atom probe imaging, Dr. Michael K. Miller of Oak Ridge National Laboratory spoke on the promises and challenges of atom probe tomography, which provides three-dimensional images of atoms in a sample. The talk was given to a packed room as part of the Frontiers in Chemical Imaging Seminar Series. This series, hosted by Pacific Northwest National Laboratory, features academic, government, and industrial leaders discussing novel advances in imaging.
"Miller literally wrote the book on atom probe tomography," said Dr. Lou Terminello, who leads the Chemical Imaging Initiative at Pacific Northwest National Laboratory.
Promises Made. In designing catalysts to transform intermittent renewable energy into use-any-time fuels, scientists examine new materials, made by adding small amounts of different elements to existing materials. Adding an element, especially where a material's crystalline grains intersect - a boundary -- can change a material's properties significantly. Using atom probe tomography, researchers can obtain sharp, 3D images of the atoms with their chemical identity.
"We can obtain incredibly detailed and beautiful images of atoms in a sample," said Miller.
With these images, scientists can determine a lot about the atoms on the surface, including the quantity and location of different atoms. This information could help analyze the characteristics of complex oxide based insulating materials and materials used in nuclear reactors.
Challenges Before Us. However, obtaining meaningful or scientifically significant images requires overcoming two challenges. The first is setting up the experiment itself. The scientist must create a very sharp "needle" of a sample. Depending on the properties of the material, creating the sample can be especially difficult. However, shaping the sample perfectly makes all the difference. Further, scientists must establish appropriate experimental conditions to obtain accurate data.
"It is not a simple system, where you just plug something in and use it," said Dr. Satya Kuchibhatla, a materials scientist on the Chemical Imaging Initiative. Kuchibhatla also leads research on the new atom probe system in EMSL.
The second challenge is interpreting the data, which is generated at a rate of up to 16 gigabytes per experiment. Researchers need to be able to quickly and accurately distinguish between artifacts in the images and the real features.
"Miller's talk really inspires me to continue my work in atom probe tomography," said Kuchibhatla, who is giving an invited talk at Surface Analysis 2011 in Albany, New York.
More About Miller: Dr. Michael K. Miller, a native of England, is a senior researcher and a UT Battelle Corporate Fellow at Oak Ridge National Laboratory, where he developed the concept of the three-dimensional atom probe. His work expands on atom probe tomography and includes studies of superalloys, phase transformations, and radiation damage. He was president of the International Field Emission Symposium, and edited the annual conference proceedings of the International Field Emission Society for 12 years.
---
Page 647 of 1002