Page 301 of 559
Biological Sciences Division
Staff Awards & Honors
February 2011
PNNL Scientists Most Prolific Authors in Proteomic Journal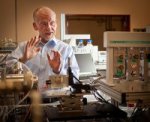 Dick Smith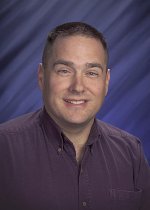 David Camp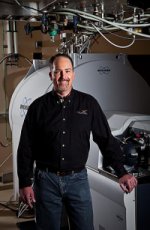 Ronald Moore
Congratulations to three Pacific Northwest National Laboratory scientists who took the first, fourth, and eighth slots on the 10 Most Prolific Authors list for the first 10 years of the Journal of Proteome Research.
Battelle Fellow Dr. Richard (Dick) D. Smith is number one on the list, having co-authored 54 research articles, two In-Brief articles, and a review article. PNNL biochemist Dr. David Camp II is fourth on the list, with 28 research articles, three in-brief articles, and a review article. Ronald (Ron) J. Moore is eighth, with 20 research articles and three in-brief articles.
Smith and Camp are Director and Associate Director, respectively, of the National Institutes of Health National Center for Research Resources P41 Biomedical Technology Research Center for Integrative Proteomics located at PNNL. Smith also manages the proteomics research program for the Department of Energy's Office of Biological and Environmental Research. Moore manages the high-throughput pan-omics pipeline within EMSL, a DOE national scientific user facility at PNNL.
The Journal of Proteome Research publishes content encompassing all aspects of global protein analysis and function. Its articles emphasize the synergy between physical and life sciences resulting in a multidisciplinary approach to the understanding of biological processes. It is one of the top 10 journals in the field of biochemical research methods.
---
Page 301 of 559