Page 672 of 1002
Physcial Sciences Division
Staff Awards & Honors
January 2011
Andy Felmy Named as EMSL Wiley Research Fellow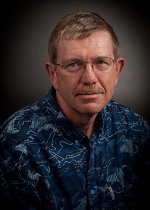 Andy Felmy
Congratulations to Dr. Andy Felmy, PNNL Laboratory Fellow, on being selected as a William R. Wiley Fellow at the Department of Energy's Environmental Molecular Sciences Laboratory (EMSL). Felmy was selected based on recognition of his strong contributions to this user facility. The Wiley Research Fellows program recognizes scientists who make significant contributions to EMSL outside of their individual research efforts.
Felmy is a nationally recognized expert on the thermodynamics of aqueous electrolytes and actinide species. He was EMSL's Chief Science Officer from 2005-2009 and remains heavily engaged in planning its future investments and science themes. Felmy leads the EMSL Radiochemistry Advisory Committee for a new radiochemistry capability that will provide counsel on how it could advance EMSL's science themes; enhance scientific impact through capability development, integrate with other user facilities, and operate safely.
Scientists named as Fellows actively participate in developing plans and strategies to guide EMSL's instrument and capability investments, science themes, and user activities. Fellows also are consultants for EMSL users and advocates for the user program. The Fellows program is named after William R. Wiley, the former director of Pacific Northwest National Laboratory, who first conceived the idea of a DOE Office of Science molecular sciences user facility and whose advocacy led to its creation. More information is available online.
---
Page 672 of 1002