Page 318 of 559
Biological Sciences
Research Highlights
November 2010
Identifying the Degradome
Protein pieces provide path toward early detection of breast cancer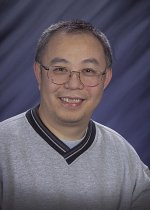 Yufeng Shen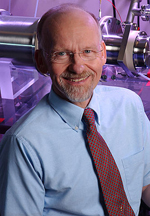 Dr. Richard Smith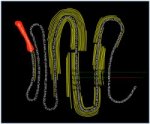 Example of substrate cleavage specificities for human plasma protein Apolipoprotein A-IV. Sequence encased in red is the signal peptide; the detected peptides are represented by the yellow curves.
Enlarge Image
Researchers at the Pacific Northwest National Laboratory and the University of Texas M. D. Anderson Cancer Center developed a new technique that brings the scientific community one step closer to discovering novel circulating biomarkers for early breast cancer detection.
The strategy targets the blood plasma peptidome, which consists of naturally occurring peptides and small proteins or protein fragments. The team used this strategy to comprehensively identify degradation products in proteins—the degradome. Protein degradation is a well-established component of many diseases, including cancer. Cancer-specific changes in protein degradation have the potential to provide markers that may enable earlier detection of cancer.
Their research appeared in the October 18 issue of PLoS ONE and is highlighted in the PNNL news release "New clues to how cancer-related proteins plasmin, thrombin lose inhibition." It also appeared in the May 7, 2010 issue of the Journal of Proteome Research.
Why it matters: Breast cancer is the most common malignancy in American women. In 2009, it was estimated that 192,000 American women would be diagnosed with breast cancers, and more than 40,000 would die from the disease. In addition to tumor size, shape, location, and metastasis, prognosis is based on molecular characteristics, such as whether the tumor is hormone receptor-positive or -negative, genetic factors, and the rate of cell division.
Acknowledgments: The research team included Yufeng Shen, Richard D. (Dick Smith), Nikola Tolic, Tao Liu, Rhi Zhao, Marina Gritsenko, David Camp, Ronald Moore, Samuel Purvine, all PNNL; former PNNL scientists Brianne Petritis; and Francisco Esteva, MD Anderson Cancer Center. Portions of this research were supported by the NIH National Center for Research Resources (RR18522) and the U.S. Department of Energy Office of Biological and Environmental Research (DOE/BER). The work was performed in EMSL, a DOE national scientific user facility located at PNNL.
References: Shen Y, N Tolic, T Liu, R Zhao, BO Petritis, MA Gritsenko, DG Camp, RJ Moore, SO Purvine, FJ Estiva, and RD Smith. 2010. "Blood peptidome-degradome profile of breast cancer." PLoS ONE 5(10):e13133. doi:10.1371/journal.pone.0013133
Shen Y, T Liu, N Tolic, BO Petritis, R Zhao, RJ Moore, SO Purvine, DG Camp II, and RD Smith. 2010. Strategy for degradomic-peptidomic analysis of human blood plasma. Journal of Proteome Research 9(5):2339-2346. doi:10.1021/pr901083m
---
Page 318 of 559