Page 691 of 1002
Physcial Sciences Division
Staff Awards & Honors
November 2010
Peden, Szanyi Serve as Guest Editors on Special Issue of Physical Chemistry Journal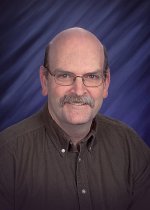 Charles H.F. Peden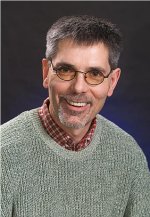 Janos Szanyi
Congratulations to Dr. Charles H.F. Peden and Dr. Janos Szanyi at Pacific Northwest National Laboratory's Institute for Interfacial Catalysis on serving as guest editors for the Festschrift issue of The Journal of Physical Chemistry C. This special issue honors Professor D. Wayne Goodman, Texas A&M University, College Station, TX on the occasion of his 65th birthday.
As guest editors, Peden and Szanyi along with co-editors Dr. Jose Rodriguez at Brookhaven National Laboratory and Professor Mingshu Chen at Xiamen University solicited, reviewed, and edited 47 scientific papers. These papers were written by Goodman's former students, postdoctoral associates, colleagues, and collaborators. Scientists from the IIC contributed 7 articles.
"Professor Goodman's intellect, rigor, and wit is evidenced throughout his distinguished scientific career. His influence can be seen in much of our work at the IIC," said Peden, Interim Director for the Institute. "I was Wayne's first post-doc and Janos his first Ph.D. student. As such, it has been a special honor for us to work on this special issue."
Peden is best known for his fundamental and applied studies of catalytic automotive exhaust emission control. A Fellow of the American Association for the Advancement of Science Fellow and AVS, he has contributed to more than 200 peer-reviewed scientific publications, and leads professional society activities including his recent service as the first Chair of the new Catalysis Science and Technology Division (Probationary) of the American Chemical Society.
Szanyi is recognized for his experimental surface chemistry and catalysis research on metal and metal oxide surfaces. He has extensive experience in kinetic and spectroscopic studies of heterogeneous catalytic processes. His research earned him a 2009 Fulbright Fellowship to conduct studies in his native Hungary on reducing nitrogen oxide emissions from cars and trucks.
---
Page 691 of 1002