Page 328 of 559
Biological Sciences Division
Staff Awards & Honors
September 2010
Jim Fredrickson Elected to International Microbial Ecology Board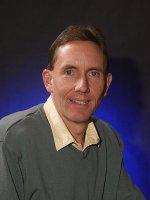 Jim Fredrickson
Congratulations to Dr. Jim Fredrickson on his election to the board of directors of the International Society for Microbial Ecology. He was elected to a 4-year term at the close of the ISME's general meeting in Seattle August 22-27, which Fredrickson chaired.
ISME is the principal scientific society for the burgeoning field of microbial ecology and its related disciplines. The society fosters the exchange of scientific information by organizing international symposia and workshops, sponsoring publications, and promoting education and research.
Fredrickson, an international leader in environmental microbiology, is a Laboratory Fellow and Senior Chief Scientist at Pacific Northwest National Laboratory. He is a fellow of the American Association for the Advancement of Science and the American Academy of Microbiology and serves on the Editorial Board of Geobiology, Environmental Microbiology, and Microbial Biotechnology.
---
Page 328 of 559