Page 712 of 1002
Physcial Sciences Division
Staff Awards & Honors
August 2010
Bruce D. Kay Named American Chemical Society Fellow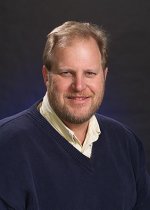 Bruce Kay
Experimental chemical physicist Dr. Bruce D. Kay is among 192 researchers nationwide who the American Chemical Society, also known as ACS, is recognizing for their outstanding contributions to science and the profession of chemistry.
"Whether it's making new materials, finding cures for disease or developing energy alternatives, these fellows are scientific leaders, improving our lives through the transforming power of chemistry," Chemical & Engineering News quoted ACS President Joseph Francisco as saying.
Kay's research seeks to gain a basic understanding of how chemical reactions occur on surfaces. In particular, he examines the molecular behavior of glassy, flash-frozen water, called amorphous solid water. He freezes ultra-thin layers of water vapor onto super-cold surfaces to understand how ice molecules move and interact with others molecules. Amorphous solid water is thought to be the most common form of water in the universe, though it's not prevalent on Earth. Better understanding its behavior will help astrophysicists in their studies of stars and planets. And studying how amorphous ice behaves as it's heated is providing important information that could unravel the mysteries of terrestrial liquid water.
Kay's research also focuses on catalysis, or chemical reactions driven by catalysts. The work could make current energy sources more efficient, help the world tap alternative energy sources and reduce the environmental impact of energy use. Kay specifically explores how catalysts help break the molecular bonds of certain chemical compounds and then form other bonds to make new compounds. He looks at how oxide catalysts can more efficiently speed up reactions involving water and alcohol, among other materials.
Kay is also a fellow of several other scientific societies, including the American Association for the Advancement of Science and the American Physical Society. He joined PNNL in 1991 and is a PNNL Laboratory Fellow. Kay has published more than 130 peer-reviewed papers. He earned a doctorate in chemical physics from the University of Colorado at Boulder and a bachelor's degree in chemistry from the University of Illinois at Chicago.
Kay joins chemical engineer Dr. Yong Wang, who has a joint appointment with PNNL and Washington State University, in this year's list of ACS fellows.
ACS is the world's largest chemical science professional society. The complete list of 2010 ACS fellows can be found online.
---
Page 712 of 1002