Page 718 of 1002
Physcial Sciences Division
Staff Awards & Honors
July 2010
Kevin Rosso Selected as Laboratory Fellow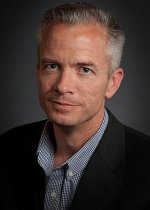 Kevin Rosso
Dr. Kevin Rosso was named a Pacific Northwest National Laboratory Fellow. Rosso was chosen for his experimental and computational research in geochemistry and surface science. His contributions include pushing the frontiers of scanning probe microscopies to study aqueous/solid interfaces. His work has enabled breakthroughs in understanding complex molecular and interfacial systems, such as bulk conductivity.
A Fellow of the Mineralogical Society of America, Rosso has written or co-written 100+ peer-reviewed publications. About 66% of his articles appeared in top 10 journals. These widely read journals have the most impact in their field. In 2009, he earned Best Paper from a National Laboratory Award at the Department of Energy Basic Energy Sciences Geosciences Symposium. He is an associate editor for Geochimica et Cosmochimica Acta. He served an associate editor for American Mineralogist for 3 years.
A dedicated teacher, Rosso mentors undergraduate and graduate students, and post-doctoral associates. He ensures his students learn the full range of skills they'll need to excel. He focuses on scientific quality, techniques, communication skills, and project management. He has served as the primary mentor for seven outstanding postdoctoral associates, including a winner of EMSL's M.T. Thomas Award.
Congratulations!
---
Page 718 of 1002