Page 338 of 559
Biological Sciences
Research Highlights
June 2010
New Analytical Platform is Making the Nearly Impossible Routine
Analytical 2 + 2 = 5!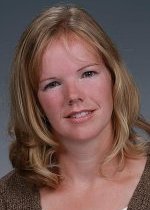 Erin Baker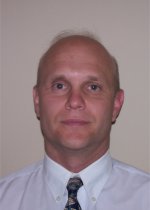 Mike Belov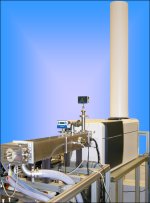 This new analytical platform developed at PNNL integrates ion mobility separations with fast liquid chromatographic separations and a time-of-flight mass spectrometer for more sensitive and faster analysis of biological samples.
Enlarge Image
Results: Scientists at Pacific Northwest National Laboratory have developed a new analytical platform that integrates ion mobility separations with fast liquid chromatographic separations and a time-of-flight mass spectrometer (LC-IMS-TOF MS). The platform can detect species at much lower concentrations than currently available instruments, and its increased throughput enables fast analysis of individual specimens to rule out any protein changes caused by genetic variability.
Why it Matters: Mass spectrometry (MS) is a critical technique for analysis of complex biological systems such as the human body. The technique is also essential for research into biofuel production and plays an important role in studying such diverse areas as low-dose radiation biology, environmental contamination, and microbial capture of carbon dioxide.
With their ability to quantify peptides and proteins in organisms, tissues, cells, and biological fluids, MS-based technologies play a growing role in the discovery of candidate biomarkers—signature proteins for diseases—that are useful in diagnosis, progression, or response to treatment. But despite significant advances in these technologies, scientists remain challenged by biofluids such as blood plasma, where protein concentrations span a dynamic range greater than 12 orders of magnitude.
Typically, MS approaches to increase the dynamic range and uncover low-level proteins involve steps that separate each sample into multiple fractions, thus reducing measurement throughput. The high sensitivity of the new analytical platform enables detection of low concentration species without sample fractionation, while high throughput allows analyses of greater numbers samples, compared to conventional approaches, to account for biological variability. It is described in the February 5 issue of the Journal of Proteome Research.
How it Works: The platform consists of a fully automated four-column fast LC system instead of the standard single-column system. This enables samples to be quickly separated and allows nearly 100% effectiveness of the measurement end of the platform. Next is a highly efficient ion source that makes ions from the sample with higher efficiency and then moves them effectively to the next ion mobility spectrometer (IMS) stage for fast gas-phase separations before the MS analysis. Spreading ions through a range of IMS drift times prevents them from arriving at the time-of-flight (TOF) MS detector simultaneously. This reduces peak interferences and allows detection of much lower concentration species such as protein biomarkers.
The LC-IMS-TOF MS was evaluated using human blood plasma spiked with non-plasma peptides (protein fragments), and the results were compared to those obtained with one of PNNL's conventional LC-Fourier transform MS platforms. In addition to shorter analysis times stemming from the ability to use shorter LC gradients, the new platform with IMS separation increased the number of confident peptide identifications and provided a higher signal-to-noise ratio for low-abundance peptides and lower coefficients of variance for peak intensity values, which improves quantitative analysis.
In total, the platform provides more comprehensive proteome coverage from the use of smaller samples sizes and does this in conjunction with higher measurement throughput.
What's Next: In a collaboration with Oregon Health Sciences University, the new platform is being applied in the first clinically relevant population-level study of sarcopenia, or age-related muscle loss. Starting in June 2010, blood serum samples from a population of ~3000 patients are being analyzed to look for protein biomarkers indicative of the onset of sarcopenia.
Acknowledgments: Portions of this work have been supported by the National Institutes of Health's National Center for Research Resources, the National Cancer Institute, the Washington State Life Sciences Discovery Fund, and the Laboratory Directed Research and Development Program at PNNL. The research was performed at the Proteomics Research Resource for Integrative Biology at EMSL, a national scientific user facility sponsored by the Department of Energy's Office of Biological and Environmental Research and located at PNNL.
Baker ES, EA Livesay, DJ Orton, RJ Moore, WF Danielson III, DC Prior, YM Ibrahim, BL LaMarche, AM Mayampurath, AA Schepmoes, DF Hopkins, K Tang, RD Smith, and ME Belov. 2010. "An LC-IMS-MS Platform Providing Increased Dynamic Range for High-Throughput Proteomic Studies." Journal of Proteome Research 9(2):997-1006. DOI: 10.1021/pr900888b
---
Page 338 of 559