Page 973 of 1002
Physcial Sciences Division
Staff Awards & Honors
March 2006
Sotiris Xantheas Named American Physical Society Fellow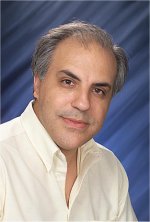 Sotiris Xantheas
Congratulations to Sotiris Xantheas on his appointment to Fellow of the American Physical Society. Sotiris was nominated for this honor by the Division of Chemical Physics for his fundamental contributions to the understanding of molecular interactions in aqueous systems.
Sotiris is known in the chemical physics community for his research on intermolecular interactions in aqueous ionic clusters and the use of ab-initio electronic structure calculations to elucidate their structural and spectral features and the development of interaction potentials for water. He has received a Friedrich Wilhelm Bessel award and PNNL's Director's award for Outstanding Performance in 2003. Sotiris has written or contributed to more than 75 publications and has received more than 3,500 citations.
Congratulations again, Sotiris!
---
Page 973 of 1002