Page 714 of 982
Physical Sciences
Research Highlights
April 2010
Brighter is Better
Seminar speaker describes potential of next-generation light sources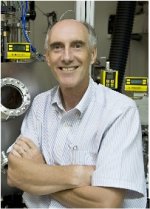 Dr. Gwyn P. Williams, Deputy Division Head, Free Electron Laser, Jefferson Laboratory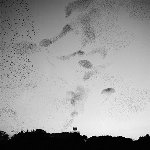 Like the flocking of the starlings versus the study of a single bird, a complex system cannot be understood by looking at a single element within the system.
Enlarge Image
Dr. Gwyn P. Williams, Deputy Division Head of the Free Electron Laser at Jefferson Laboratory, believes the future is bright for imaging science using next-generation light source tools. "I only wish I was 39 years younger," he said in a March 30, 2010, lecture, Light Sources as New Tools for Science, to Pacific Northwest National Laboratory researchers. "I see tremendous opportunities for all of us—especially young scientists who want to get ahead of the game."
It takes good light to get a good picture: Powerful, coherent beams of light are at the heart of producing images with atomic resolution at femtosecond frame rates, Williams said. Scientists will need tools this fast and with this fine a resolution to see chemical, materials and biological processes taking place. More than 12 reports on basic research needs from the Department of Energy's Office of Basic Energy Sciences (BES) define the specific drivers for brighter, faster light sources.
Williams noted there are many scientific drivers for developing next-generation light sources: First, the behavior of many complex chemical and biological systems is not well understood. And, the time when scientists could take a reductionist approach by understanding the behavior of a single molecule or cell has passed. New tools are needed to collectively study the complex interplay between electronic, spin, vibrational and phonon excitations (elevation in energy level above a baseline state) of matter. Scientists need to study these systems from the inside, essentially watching dynamic reactions as they occur through the images produced by light source tools.
Williams used a nature analogy to illustrate the need for studying complex systems apart from their individual elements. "I suppose you have starlings here?" he asked. Then, he showed a photo of starlings' flocking behavior, pointing out that understanding this behavior would never have emerged from looking at individual starlings.
With new tools scientists might be able record the ultrafast dynamics of chemical processes, almost like a filmmaker records a movie in frames per second. They could potentially view self-assembly of new materials. Or, develop a better understanding of cell dynamics.
The future of brightness: Williams went on to describe the Jefferson Laboratory proposal to BES for a new user facility, called JLAMP for Jefferson Lab Amplifier. The proposal would modify the existing infrared/ultraviolet 4th generation free electron laser light source to provide atomic-resolution light pulses by increasing the electron beam energy to 600 million electron volts (MeV). JLAMP would potentially deliver 50 femtosecond pulses at very high repetition rates—brighter and faster than any existing X-ray light source in the nation. If funded, JLAMP could be up and running in 5 years according to the schedule in the proposal.
An attendee pointed out that this level of resolution will potentially provide terabytes of data every femtosecond. This data glut would pose a challenge for effectively understanding what is happening at the molecular level. Williams agreed. He noted it was discussions with scientists such as those attending his talk that could help spark solutions to these issues.
Williams concluded his talk with an invitation to PNNL to work with his team in furthering imaging science and tool development.
---
Page 714 of 982