Page 715 of 982
Physical Sciences
Research Highlights
April 2010
Understanding the Potential of a Single Crystal
Award-winning Croatian professor speaks at PNNL's geochemistry seminar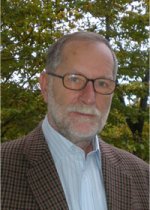 Professor Nikola Kallay
Understanding how electrons move between minerals and water is pivotal in areas as diverse as battery construction and crop management. With advances in experimental resources and theories, scientists are devising ways to measure the charge distribution at individual surfaces of a single crystal. Previous measurements of this property, which gives rise to the electrostatic potential of the interface, were done on colloids, homogeneous mixtures of finely dispersed particles. Dr. Nikola Kallay, a research leader in mineral surface reactivity, spoke on advances in measuring the electrostatic potential at Pacific Northwest National Laboratory's Frontiers in Geochemistry Seminar Series. The series features academic, government, and industrial leaders who discuss novel ideas and advances in research and development.
After an enlightening introduction to life in Croatia, Kallay's presentation focused on his research into single crystal surfaces. He offered his novel methodologies for how to measure the surface potential of minerals and how charges move across the mineral-water interface. The single crystal surface potential can be measured by Ion Sensitive Field Effect Transistors and by Single Crystal Electrode methods more recently developed and exploited by Kallay's group. Surface potentials measured in this way provide information on the potential determining ions and their state at specific mineral surfaces.
Kallay's work has significance for creating novel technologies. For example, he has postulated creating electrodes from ice or bubbles. His research also has applications in cleaning up radionuclides in the environment. The research has provided further avenues of inquiry into the properties of bacterial surfaces and how they interact with each other, and how minerals interact with soil contaminants. Understanding the movement of electrons across these interfaces has implications for a wide variety of new technologies.
"This talk provided me with a different way of thinking about the surface potential of minerals," said Dr. Carolyn Pearce, who conducts geochemistry research at PNNL. "I really appreciate the collaboration opportunities afforded by these seminars."
---
Page 715 of 982