Page 612 of 740
Atmospher Sci & Global Chg
Staff Awards & Honors
March 2010
Jim Dooley Edits Special Issue of the International Journal of Greenhouse Gas Control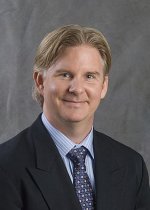 Jim Dooley
Congratulations to Dr. James Dooley at Pacific Northwest National Laboratory on the publication of the Special Issue of the International Journal of Greenhouse Gas Control: The Ninth International Conference on Greenhouse Gas Control Technologies. Dooley served as the Managing Guest Editor for this special issue. He worked together with Associate Editors Sally Benson (Stanford University), Anhar Karimjee (US Environmental Protection Agency) and Ed Rubin (Carnegie Mellon University) during the 12-month process. Together, the team selected, arranged peer reviews, and edited the articles. The issue was published on March 3, 2010.
The Special Issue includes 34 invited papers which were originally presented at the 9th International Conference on Greenhouse Gas Control Technologies, held in Washington, D.C. in November 2008. The papers covered all aspects of carbon dioxide capture and storage (CCS), including detailed analyses of fully integrated CCS systems and descriptions of lab-based advancements relating to individual process steps. The special issue captures important new hard-won and invaluable field testing data about how CCS systems work in practice. Other papers in the Special Issue address a wide range of economic, public policy and environmental aspects of future large scale CCS deployment.
"The body of knowledge that is summarized in this Special Issue represents a profoundly more mature and nuanced understanding of the technological readiness of CCS technologies and their ability to make significant contributions to addressing climate change. The scientific and technological progress represented by these papers is something that all members of the CCS community can take pride in," said Dooley.
The International Journal of Greenhouse Gas Control is the first peer-reviewed journal to focus on CCS technologies. The journal covers developments in greenhouse gas control in the power sectors and in the major manufacturing and production industries. It aims to cover all greenhouse gas emissions and the range of abatement options available, and comprises both technical and non-technical related literature in one volume. Dooley is the Associate Editor of the International Journal of Green House Gas Control.
Dooley is an internationally recognized expert known for his cutting-edge research on CCS and the role of this class of technologies in addressing climate change for PNNL's Joint Global Change Research Institute and Global Energy Technology Strategy projects. He was also a lead author and the Cross-Cutting Chairman for Market Deployment for the Intergovernmental Panel on Climate Change's Special Report on Carbon Dioxide Capture and Storage (2005).
---
Page 612 of 740