Page 356 of 559
Biological Sciences
Research Highlights
February 2010
Taking Infectious Disease in STRIDE
PNNL part of new systems biology center led by UW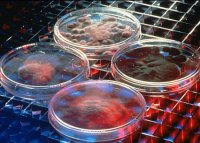 Enlarge Image
Battelle Fellow Dr. Richard D. Smith leads Pacific Northwest National Laboratory's involvement in a new systems biology center for research on infectious diseases. He is a faculty member and Lead Investigator for the Proteomics and Metabolomics components of STRIDE, a center for Systems and Translational Research on Infectious Diseases. STRIDE aims at improving human health by promoting the use of systems biology approaches to better understand the complex nature of infectious disease and to expedite the pace at which scientific discoveries are translated into clinical benefits.
Created in January 2010 and led by Dr. Michael Katze, Professor of Microbiology at the University of Washington and Associate Director and Core Staff Scientist at the Washington National Primate Research Center, STRIDE is using new multidisciplinary systems biology approaches to study and model interactions that determine the course of human infectious diseases.
STRIDE will bring together scientists from diverse fields, including genetics, genomics, proteomics, metabolomics, computational biology, biostatistics, and infectious disease. Collectively, this group will use high-throughput measurement technologies, including the unique high-throughput proteomics and metabolomics capabilities available at PNNL and that reside in EMSL, along with computational approaches, and a variety of cell culture and mammalian infection systems to define and model pathogen-host interactions and generate discoveries that will lead to new and improved disease diagnostics, therapeutics, and vaccines.
See STRIDE's website for more information. EMSL is a national scientific user facility sponsored by the U.S. Department of Energy's Office of Biological and Environmental Research and located at PNNL.
---
Page 356 of 559