Page 614 of 740
Atmospher Sci & Global Chg
Staff Awards & Honors
February 2010
William Gustafson Awarded Early Career Grant for Climate Research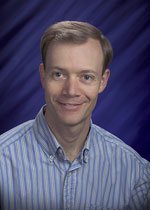 William Gustafson
Congratulations to climate scientist Dr. William Gustafson with the Pacific Northwest National Laboratory (PNNL), winner of a prestigious Early Career Research Program grant from the Department of Energy.
Gustafson is one of 69 scientists awarded a total of $85 million in funding under the American Recovery and Reinvestment Act. The $2.5 million grant allows him to focus on enhancing climate model capabilities to enable scientists to use improved computer architectures of the future.
In the next decade, the capability for climate modeling resolution is expected to leap significantly, from the roughly 100 km grid spacing used currently to 1 km. Successful transition of climate models to the higher resolution will require merging two different modeling cultures, one that traditionally uses coarse model resolutions integrated over long time periods, and another that uses high-resolution models for detailed process studies over shorter periods. Each of these model types apply unique sets of parameterizations, which are methods used to replace processes that are too small-scale or complex to be physically represented in the model.
"This is a different mindset for the next generation of climate modelers," said Gustafson. "In the past, we didn't have the capability to do this. Now, computers are getting fast enough to look at clouds in higher resolution for the whole globe, but fully developed models with this complexity are just now being developed."
Gustafson plans on changing that by solving the deficiencies in current climate models. One of the challenges he will face includes developing parameterizations that adapt appropriately for any resolution. This would enable scientists to use variable grid resolution throughout the global model domain, giving them freedom to study an area of any size, such as looking at climate on a regional scale.
This project supports PNNL's desire to transform the nation's ability to predict climate change and its impacts by developing the ability to more accurately simulate the impacts of anthropogenic influences on climate at the regional and global scales.
See the press release announcing PNNL's Early Career Research Award winners.
---
Page 614 of 740