Page 926 of 1002
Physcial Sciences Division
Staff Awards & Honors
July 2007
Sotiris Xantheas Receives International Award to Share Expertise Abroad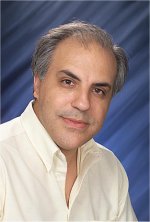 Sotiris Xantheas
Congratulations to Pacific Northwest National Laboratory's Sotiris Xantheas on being selected for a Marie Curie Fellowship for More Experienced Researchers within the Transfer of Knowledge Program. This award helps European institutions develop research capabilities by hosting expert researchers with specialized knowledge.
Through this fellowship, Sotiris will spend up to 2 months over the next 3 years at the Institute of Electronic Structure and Laser (IESL) in the Foundation for Research and Technology—Hellas in Heraklion, Crete, Greece. His travel and local expenses for those visits will be covered by the fellowship.
In his first visit this summer, Sotiris is working with IESL's researchers on establishing a capability for calculating excited states of molecular and ionic clusters. Initial case studies include the accurate calculation of the excited states of pyrrole and its complexes with rare gas atoms (such as argon, krypton and xenon) to explain the qualitatively different results obtained during photofragment slice imaging experiments performed at IESL. These experiments suggest that the clustering with selected rare gas carrier atoms (such as krypton and xenon but not argon) can selectively quench N-H bond fission.
Pyrrole is an ideal model for the study of more complex systems. It is an important source of nitrogen fuel in coal and heavy oils and plays an important role in the synthesis of biologically active compounds and other complexes.
This research is quickly leading to published results. A joint experimental-theoretical paper based on the results of the calculations entitled "Photofragment slice imaging studies of pyrrole and the Xe...pyrrole cluster" has been accepted in the Journal of Chemical Physics. The team is now working on a second paper.
---
Page 926 of 1002