Page 764 of 1002
Physcial Sciences Division
Research Highlights
November 2009
The Joys and Failures of Lithium-Ion Batteries
Expert shares lithium battery research at Pacific Northwest National Laboratory seminar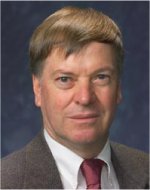 Michael M. Thackeray
Lithium-ion batteries could change future generations of electric cars, but significant scientific hurdles must be overcome first, said Dr. Michael Thackeray at the Pacific Northwest National Laboratory's Frontiers in Materials Sciences Seminar Series. The series features academic, government, and industrial leaders who discuss novel ideas and advancements in science.
Working at Argonne National Laboratory, Thackeray and his colleagues are studying how to design a safe, affordable lithium-ion battery that can allow a plug-in hybrid-electric car to be driven up to 40 miles on electric power before using gasoline. Lithium-ion batteries are being studied because they offer distinct advantages over other batteries: lighter weight, enhanced performance, and specifically a larger amount of energy packed into a smaller space. However, limitations of lithium-ion batteries that must also be addressed are their operating life, cost, and safety.
Thackeray and his team are investigating alternative electrode materials for the batteries. For example, in one project, they are creating a new class of lithium- and manganese-rich metal oxide cathodes (positive electrodes) that provide a significantly higher energy capacity than conventional metal oxide cathodes based on cobalt and nickel. The Argonne materials are also safer, lowering the risk of battery venting, fire and explosion.
Also, the researchers are examining alternative anode materials (negative electrodes) for the batteries. Replacing the carbon anodes in state-of-the-art systems with lithium alloys, such as lithium-silicon or lithium-tin, and the use of high surface area copper foam as current collectors, could provide the needed energy density. "We are getting closer to realizing practical goals," said Thackeray.
About Thackeray: A Distinguished Fellow at Argonne National Laboratory, Dr. Michael Thackeray is an internationally recognized scientist solving fundamental challenges of lithium-ion batteries. He is Director of one of the Department of Energy's Energy Research Frontier Centers that undertakes basic research to understand and improve electrochemical energy storage technologies, including batteries for transportation. He is a prolific and highly cited author. To date, he has earned 35 patents.
---
Page 764 of 1002