Page 751 of 982
Physical Sciences
Research Highlights
September 2009
Small, Smaller, Smallest
Expert on nanometer catalysis shares insights with Pacific Northwest National Laboratory researchers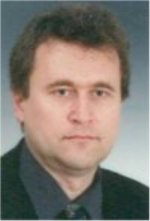 Dr. Stefan Vajda
Industry relies on propylene oxide to make insulation, gaskets, adhesives, and other plastic parts, yet production processes for the chemical are expensive and often generate hazardous waste. Inordinately small particles, as tiny as a few atoms, may reduce hazardous waste, lower cost, and vastly increase efficiency, according to Dr. Stefan Vajda, internationally known chemist at Argonne National Laboratory. Dr. Vajda recently offered insights on these tiny particles during a talk for the Pacific Northwest National Laboratory's Frontiers in Catalysis Science and Engineering Seminar Series. The series features academic, government, and industrial leaders who discuss novel ideas and advances in the research and development field of catalysis.
Why smallest is better: Dr. Vajda and his globe-spanning team of scientists study industry-relevant chemical reactions of materials and catalysts under realistic conditions of atmospheric pressure and temperature.
They started with particles 24 nanometers in size, millions of times smaller than a human hair, but found that the reaction is much more efficient as particle size decreases below 10 nanometers. However, when they worked at the sub-nanometer level, they were able to fine tune the composition of the catalyst atom by atom at dramatically increased efficiency and replace expensive and dangerous additives with abundant and safe water.
The team plans to expand their research beyond the two catalysts they've studied thus far. "The interplay between theory and experiment is critical," Vajda stressed. "We cannot rely on experiment or on modeling alone."
The goal is to correlate the size and shape of catalytic materials so that better, environmentally friendly, less hazardous, less expensive catalysts can be built. The scientists at the Pacific Northwest National Laboratory's Institute for Integrated Catalysis share the same goal.
"A fundamental understanding of size, shape, and composition is key to optimizing catalysts," said Dr. Charles Peden, Interim Director of the institute. "Dr. Vajda's work helps us see new possibilities."
About Dr. Vajda: Dr. Vajda earned his Ph.D. in chemistry from Charles University in Prague. His postdoctoral research was performed under a Fulbright grant at the University of Chicago; later he earned his Habilitation Degree in physics at the Free University in Berlin. Since 2002, he has been a chemist at Argonne National Laboratory, and, most recently, he has served as an adjunct professor in the Department of Chemical Engineering at Yale University. His work focuses on the physical and chemical properties of sub-nanometer-sized particles and the size, shape, structure, and function relationship of catalysts under realistic conditions.
---
Page 751 of 982