Page 374 of 559
Biological Sciences Division
Staff Awards & Honors
September 2009
David Koppenaal Elected American Chemical Society Division Chair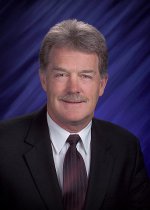 David Koppenaal
Congratulations to Dr. David Koppenaal of Pacific Northwest National Laboratory on being elected to lead the Analytical Chemistry Division of the American Chemical Society. The Society is one of the world's largest scientific organizations. The division, one of the society's largest, has approximately 9,500 members. As the division's leader, Koppenaal will serve as Chair-Elect starting October 1, 2009, and succeed to Program Chair in 2010 and Chair in 2011.
Koppenaal was voted into this role by his peers because of his standing in the analytical chemistry and instrumentation field. With his colleagues at PNNL, he pioneered the application of inductively coupled plasma/mass spectrometry as a powerful and relevant radioanalytical tool and demonstrated its use for radioactive waste characterization, ultra-trace nuclear forensics use and other applications. He holds nine patents for inductively coupled plasma-mass spectrometry instrumentation.
In addition, he is well known and respected in the scientific community. He is a fellow of the American Association for the Advancement of Science and the Royal Society of Chemistry and a member of the American Society for Mass Spectrometry.
---
Page 374 of 559