Page 763 of 982
Physical Sciences
Research Highlights
July 2009
When Small Is Better
Article reviews advantages and challenges of using nanotechnology in drug delivery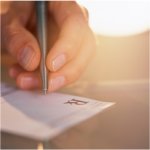 Researchers at Pacific Northwest National Laboratory drew upon their expertise in nanoscience and nanotechnologies to write a review article on using nanotechnologies for drug delivery. The article is online now and will appear in an upcoming issue of
Small
, the journal on fundamental and applied interdisciplinary research at micro- and nanodimensions.
Nanomaterials, composed of tiny particles or tubes a hundred thousand times smaller than the diameter of a single strand of human hair, may hold the key to solving problems in alternative energy, national security, and even human health. An article by Dr. Aihui Ma-Ham, Dr. Zhiwen Tang, Ms. Hong Wu, Dr. Jun Wang and Dr. Yuehe Lin in Small reviewed current developments in one area of promise for nanomaterials: protein-based nanomedicine platforms for drug delivery.
These researchers are part of PNNL's Transformational Materials Science Initiative, which is investigating novel nanomaterials and technologies that generate electronic signals in the presence of specific chemicals or biological agents. These materials are at the heart of technologies designed for sensing and separating chemicals and biological agents, whether those materials are blood sugar in diabetics or nerve agents in first responders.
The perfect system: Where medicine travels and where it ends up in the body directly influence how effective the drug will be in easing pain or curing disease. For example, it can take from 1 to 3 days for an anticancer drug to infiltrate the tumor cells, when time is of the essence in halting the spread of the disease. Protein-based nanoparticles are ideal for drug delivery because they are compatible with human biology, are biodegradable, and have low toxicity.
In their review article, the PNNL researchers shared the characteristics that make a good drug delivery system. Such a system is designed to reach the specific target organ in the body, is nontoxic, can be manufactured at a large scale, and has a higher ratio of medicine to the nanoparticles carrying it.
They also noted the challenges remaining before this technology can be widely applied. One of the biggest challenges is that the production of useful protein-based delivery systems is in its infancy. Biologists, chemists, and material scientists like those at PNNL are collaborating to develop a system that can be produced at large enough scales to truly make a difference for patients.
The future: "Nanomaterials hold a lot of promise," said Lin. "From sensing pesticides and biological agents to storing energy and treating disease, these complex materials can play many innovative roles." Under PNNL's Transformational Materials Science Initiative, Lin is leading nanomaterials research for homeland security and biomedical applications.
Acknowledgments: Work on which the review was based was conducted as part of PNNL's Transformational Materials Science Initiative. The initiative is developing the capabilities necessary to solve the underlying materials science challenges for the U.S. Department of Energy, national security agencies, industry, and others. Work was performed at DOE's EMSL, a national scientific user facility at PNNL.
Reference: Ma-Ham A, Z Tang, H Wu, J Wang, and Y Lin. 2009. "Protein-Based Nanomedicine Platforms for Drug Delivery." Small 5(15):1706-1721.
Available online from Wiley InterScience®.
---
Page 763 of 982