Page 793 of 1002
Physcial Sciences Division
Research Highlights
June 2009
Vanadium Batteries Promising for Large-Scale Energy Storage Materials
Electrochemistry expert shares redox battery work with scientists at Pacific Northwest National Laboratory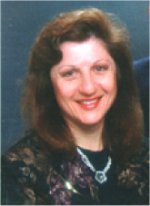 Maria Skyllas-Kazacos
Because most people are unwilling to run the dishwasher or drive the car only when the wind blows, scientists are examining ways of storing electricity generated by wind turbines. Dr. Maria Skyllas-Kazacos from the University of New South Wales in Sydney, Australia, along with her husband and sons have devised second generation vanadium redox batteries to solve these and other energy storage problems. They founded the company V-Fuel that is in the process of commercializing the technology. Skyllas-Kazacos recently spoke about her work at the Pacific Northwest National Laboratory's Frontiers in Materials Sciences Seminar Series. The series features academic, government, and industrial leaders who discuss novel ideas and advancements in science.
"Maria is a pioneer of a unique approach of electrical energy storage: flow batteries," said Dr. Z Gary Yang of PNNL's Transformational Materials Science Initiative. "We are looking for collaborating with her to advance the science and technology in this important field." In her talk, Skyllas- Kazacos discussed the team's two generations of the vanadium batteries. The key issues in designing, demonstrating, and commercializing these batteries were energy density and costs.
Building a better flow battery. Vanadium has some unique traits that make it possibly the best partner for renewable energy—both for large scale and small scale applications.
By having vanadium on both sides, cross-contamination could be avoided.
Increasing energy storage can be as simple as adding electrolyte solution to the storage tanks.
New generation vanadium bromide redox batteries can be used on both stationary and mobile applications.
The electrolyte solution can be reused an infinite amount of times.
Reducing costs. Cycle life is not an issue with these batteries, but the calendar life of the materials—particularly the membranes—is. On the second-generation battery, the team spent years studying the efficacy of different affordable membranes. Their studies, including submerging the membrane in the vanadium bromide solution for three years, showed that the selected material is both chemically stable and economical, costing $100 (Australian)/sq meter. For the electrodes, carbon felts were the most economical choice.
About Dr. Skyllas-Kazacos. Dr. Skyllas-Kazacos is a Professor Emeritus from the University of New South Wales in Australia in the School of Chemical Sciences and Engineering. Her career has involved working on solar energy and battery research at Bell Laboratories and serving as the Queen Elizabeth II Fellow at the School of Physics at the University of New South Wales. She was appointed lecturer in Chemical Engineering in 1982 and was promoted to full professor in 1993. Her work has garnered her numerous honors, including the Order of Australia.
---
Page 793 of 1002