Page 805 of 982
Physical Sciences
Research Highlights
February 2009
Exploring Innovative Nanotechnologies for Energy Harvesting
One of the world's most cited authors, Dr. Zhong Lin Wang discusses his discoveries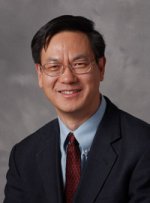 Zhong Lin Wang
Exploring innovative nanotechnologies for converting energy mechanical energy (e.g., body movement, muscle stretching) and other forms of energy into electric energy is the latest according to Dr. Zhong Lin (Z.L.) Wang, the invited speaker of PNNL's Frontiers in Materials Sciences Seminar Series held January 26, 2009. The seminar series features innovative speakers from industry, government, and academia discussing novel ideas and advancements in the material sciences. "In the whole field of physics and materials science this takes a big chunk of it. This is an exciting new field," said Wang, a Regents' Professor and COE Distinguished Professor at Georgia Tech. Wang discussed innovative approaches for converting nano-scale mechanical energy into electric energy by piezoelectric zinc oxide nanowire arrays.
The operation mechanism of the electric generator relies on the unique coupling of piezoelectric and semiconducting dual properties of zinc oxide (ZnO) as well as the elegant rectifying function of the Schottky barrier formed between the metal tip and the nanowire. Based on this mechanism, Wang and his team from Georgia Tech have applied their research by exploring the following areas:
DC nanogenerators driven by ultrasonic wave in bio-fluid.
Textile fibers for energy harvesting.
Electricity generation by finger moment or a running hamster.
He introduced the principle of the nanogenerator and its potential applications and discussed a new field on nano-piezotronics, which uses piezoelectric seminconducting coupled property for fabricating novel electronic devices and components. "Think about the use of a tire when driving or the energy you give off when walking," Wang noted when discussing this new field.
The presentation was well received by staff members who attended. "Seminars like these are effective for scientists to follow the current advances in other fields, "said Dr. Yanwen Zhang, a senior research scientist at PNNL.
Wang is the world's top 25 most cited authors in nanotechnology from 1992-2002 (ISI, Science Watch). His entire publications have been cited over 26,000 times. He has authored and co-authored four scientific references and textbooks, published over 550 peer-reviewed journal articles, 55 review papers and book chapters, edited and co-edited 14 volumes of books on nanotechnology, and holds 20 patents and provisional patents.
---
Page 805 of 982