Page 827 of 1002
Physcial Sciences Division
Staff Awards & Honors
February 2009
Bruce Garrett Elected Fellow at Royal Society of Chemistry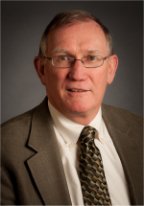 Bruce Garrett
Congratulations to Dr. Bruce Garrett at Pacific Northwest National Laboratory on being appointed a Fellow of the Royal Society of Chemistry, UK. The honor is given to researchers who have made outstanding contributions to the advancement of chemical science.
As director of Chemical and Materials Sciences Division, Garrett has primary responsibility for PNNL's work in developing the tools and understanding to control chemical and physical processes in complex multiphase environments. His major accomplishments in physical chemistry are in developing theoretical approaches to determine rates of molecular processes in gas and condensed phases, including the first consistent molecular theory of gas-to-particle nucleation.
The Royal Society of Chemistry has more than 44,000 members worldwide. The largest chemical society in Europe, the organization works to promote the development, practice, and application of the chemical sciences across the world. In particular, the society encourages the participation of students and young people in chemistry.
---
Page 827 of 1002