Page 838 of 1002
Physcial Sciences Division
Staff Awards & Honors
December 2008
Kouzes Elected to IEEE's Radiation Instrumentation Steering Committee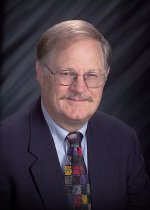 Richard Kouzes
Congratulations to Dr. Richard Kouzes of Pacific Northwest National Laboratory on being elected to the IEEE Nuclear & Plasma Science Society's Radiation Instrumentation Steering Committee. This committee organizes the international Nuclear Science Symposium and Medical Imaging Conference. This annual event provides seminars, workshops, short courses, and awards on ionizing radiation theory, measurement, and experiments.
Kouzes was selected because of his international reputation in fundamental and applied radiation detection research and his long-standing record of contributions to IEEE. As a scientist, he is PNNL's representative on the Majorana Collaboration executive committee, a fundamental science effort studying neutrinoless double beta decay. Also, he was the principal investigator and a founding member on the Radiation Portal Monitoring Project, working to improve radiation detection for border security.
His involvement with IEEE began in the 1980s. He founded and served as chair of the first conference on computer applications in nuclear and plasma sciences, an emerging field. He is an IEEE Fellow, and also a Fellow of the American Association for the Advancement of Science. He served on the Institute's Nuclear and Plasma Sciences Society Administrative Committee. Currently, he volunteers as the society's webmaster, a role he has held for more than a decade. As a member of the instrumentation steering committee, he will serve for 3 years.
---
Page 838 of 1002