Page 4 of 1002
Physcial Sciences Division
Research Highlights
June 2021
Karthish Manthiram Receives Two Early Career Awards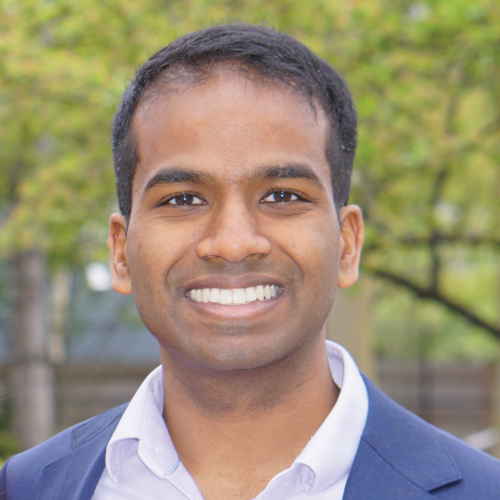 Manthiram Karthish
Karthish Manthiram, the Theodore T. Miller Career Development Chair and an assistant professor in chemical engineering at the Massachusetts Institute of Technology (MIT), has been named both a 2021 Camille Dreyfus Teacher-Scholar and a 2021 Sloan Research Fellow. Together, these awards will provide nearly $200,000 to further his research in reducing or eliminating the carbon footprint associated with common chemicals in the fabric of the clothes we wear, the food we eat, and the disinfectants we spray. In addition to his research leadership position with the Center for Molecular Electrocatalysis, Manthiram leads students at MIT's Manthiram Lab in pioneering the development of a paradigm in which carbon dioxide, dinitrogen, and water can be converted into a wide range of chemicals and materials using renewable electricity.
"We are delighted that Karthish's creativity has been recognized by these awards," said the Center for Molecular Electrocatalysis director Morris Bullock. "His research in the Center for Molecular Electrocatalysis is contributing to our understanding of how solvation impacts proton and electron transfers, which are key to the goals of our research."
The Camille Dreyfus Teacher-Scholar Awards Program supports the research and teaching careers of talented young faculty in the chemical sciences and provides discretionary funding to faculty at an early stage in their careers. The award is given by the Camille and Henry Dreyfus Foundation, created in honor of two brothers who developed the chemistry of a synthetic silk fabric used as early as WWI.
Sloan Research Fellowships seek to stimulate fundamental research by early-career scientists and scholars whose drive, creativity, and insight make them researchers to watch. These two-year fellowships are given by the Alfred P. Sloan Foundation. Mr. Sloan was an original vice president of General Motors and served as General Motors CEO for 23 years.
---
Page 4 of 1002