Page 13 of 1002
Physcial Sciences Division
Staff Awards & Honors
November 2019
IDREAM's Kevin Rosso elected to Washington State Academy of Sciences
Geochemist selected for his research leadership on reactivity and electron exchange at the mineral-water interface
Kevin Rosso, who leads two of the research thrusts for the Interfacial Dynamics in Radioactive Environments and Materials (IDREAM) Energy Frontier Research Center, was named to the Washington State Academy of Sciences (WSAS).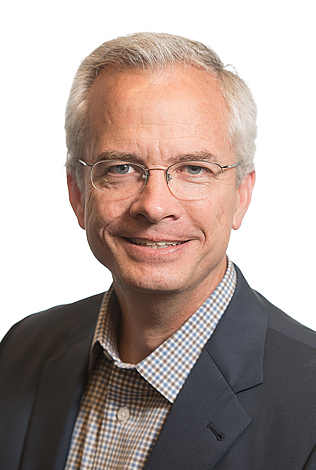 WSAS members are experts from diverse academic disciplines and backgrounds, including National Academy of Science members who live in Washington State. These scientists and engineers provide leadership and expertise to help solve issues affecting Washington State, inform public policy-making, and increase the role and visibility of science among the public.
Rosso was inducted in September 2019 in recognition of his contributions to the field of geochemistry. His WSAS peers specifically cited his discoveries on reactivity and electron exchange at the mineral-water interface, with impacts in elemental cycling, environmental remediation, and carbon sequestration in the subsurface.
For IDREAM, Rosso is the lead for Research Thrust 2, Interfacial Structure & Reactivity, and co-leads the Cross-Cut Thrust 3, Synthesis & Materials.
Rosso is based at Pacific Northwest National Laboratory in Richland, Wash. He is a laboratory fellow in the Physical & Computational Sciences Directorate, where he leads the Geochemistry Group. In addition to WSAS, he is a fellow of the Mineralogical Society of America. Rosso holds a Ph.D. in Geochemistry from Virginia Polytechnic Institute and State University.
---
Page 13 of 1002