Page 844 of 1002
Physcial Sciences Division
Staff Awards & Honors
November 2008
Michel Dupuis Appointed to Journal of Physical Chemistry Advisory Board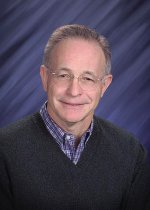 Michel Dupuis
Congratulations to Dr. Michel Dupuis of Pacific Northwest National Laboratory, who recently accepted an invitation to join the advisory board of the Journal of Physical Chemistry. As a member of this international board, Dupuis will consult with the board on questions about the journal's policy and future while continuing to referee manuscripts submitted to the journal.
Dupuis was selected for his more than 30 years of expertise in theoretical and computational chemistry, a field of research where he develops and applies theories, methods and computer algorithms to the study of chemical problems. His research deals with the electronic structure and reactivity of molecules, clusters, and materials involved in gas phase and condensed phase chemistry, catalysis, electrochemistry, and biochemistry.
In addition, Dupuis strongly supports the scientific community. He publishes extensively, having authored or co-authored 170+ journal articles. He lectures at many national and international conferences. Also, he routinely mentors college students and post-doctoral fellows and serves as adjunct faculty at Washington State University-Tri Cities.
Founded by the American Chemical Society in 1896, the Journal of Physical Chemistry was recently divided into three journals because of the growth in the field. The Journal of Physical Chemistry A covers experimental and theoretical research on the structure, dynamics, and spectroscopy of molecules and clusters. The Journal of Physical Chemistry B focuses on material chemistry, thermodynamics, and related fields. It is in the top 20 journals of the physical chemistry field. The newest journal, Journal of Physical Chemistry C, focuses on nanoscience. Each journal is published weekly.
---
Page 844 of 1002