Page 415 of 559
Biological Sciences Division
Research Highlights
October 2008
Taking a Systems Biology Approach to Infectious Disease Research
Five-year, $17 million program couples proteomics, bioinformatics and modeling to understand how infectious organisms work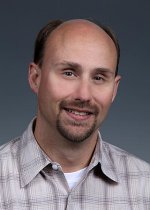 Joshua Adkins
Scientists anticipate discoveries from two new research projects could lead to more precise drug therapies and control strategies for a wide range of bacterial pathogens. Pacific Northwest National Laboratory and five other institutions are taking a systems biology approach to analyze, identify, quantify, model and predict the processes involved in the step-by-step development—or pathogenesis—of infections caused by Yersinia and Salmonella. They anticipate that the knowledge gained will benefit research related not only to these specific pathogens, but to other related bacteria.
The National Institute of Allergy and Infectious Diseases, part of the National Institutes of Health, which has included Yersinia and, Salmonella on their priority pathogen lists, is funding the Center for Systems Biology of EnteroPathogens, which began September 23, 2008. Yersinia organisms cause a wide range of diseases, including bubonic plague and septicemia. Salmonella causes severe diarrhea, fever and abdominal cramps as well as typhoid fever.
The work leverages PNNL's powerful analytical capabilities in proteomics and metabolomics with computational and bioinformatics capabilities to determine the mechanisms by which these two pathogens adapt to and manipulate the cellular environment after infecting macrophages, the immune system cells meant to fight these infections.
Two parallel systems biology projects will compare the effects of a selected set of mutants that regulate survival and replication of Yersinia and Salmonella within infected macrophages. This will enable scientists to compare and contrast the effects of regulatory mutants, different growth environments and different species of pathogen. The results will be used to initiate, test, and refine computational models developed for the regulatory and metabolic networks.
PNNL is responsible for coordinating the program and applying cutting-edge separations coupled to mass-spectrometry-based proteomics, metabolomics and lipidomics. Most of this work is being done in the Department of Energy's Environmental Molecular Sciences Laboratory national scientific user facility located at PNNL. The University of California, San Diego will develop genome-based reconstructions of pathogen metabolic and transcriptional pathways. Oregon Health and Sciences University will perform Salmonella experiments, mutagenesis and sample development, while the University of Texas at Galveston will perform the same on Yersinia. The J. Craig Venter Institute will perform transcriptional microarray and other analyses as needed. Washington State University-Tri-Cities will provide identification of key metabolites and lipids.
The research team includes Joshua Adkins (Principal Investigator), Dick Smith, Gordon Anderson, Jason McDermott, Tom Metz, Matt Monroe, Heather Mottaz, Karin Rodland, Liang Shi, and Steven Wiley, PNNL; Bernhard Palsson and Pep Charusanti, UCSD; Scott Peterson, Venter Institute; Fred Heffron, OHSU; Vladimir Motin, UT Galveston; and Kathleen McAteer, WSU-Tri-Cities.
---
Page 415 of 559