Page 35 of 740
Atmospheric Sciences & Global Change
Newsmakers
July 2018
McDowell Serves as Editor and Author for Special Issue of New Phytologist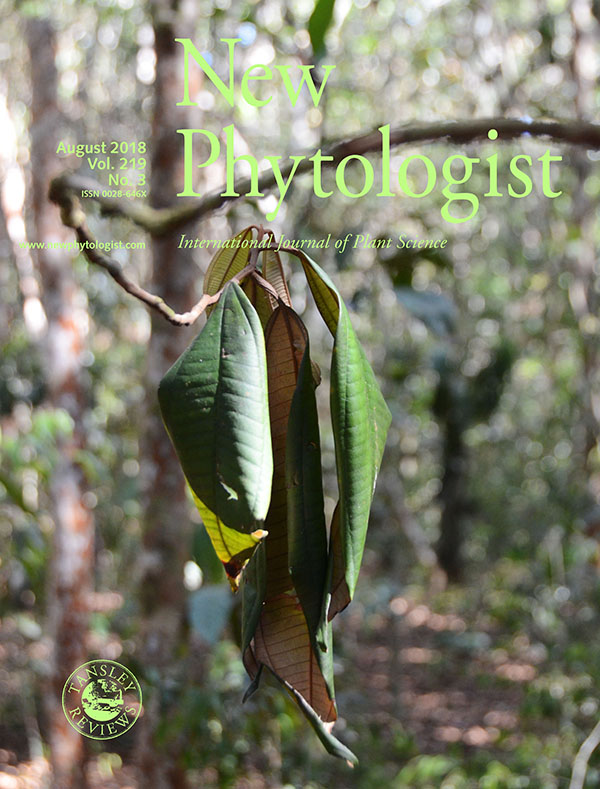 The cover of the August 2018
New Phytologist
issue edited by PNNL's Nate McDowell. Published with permission.
Enlarge Image
.
Pacific Northwest National Laboratory plant physiologist Dr. Nate McDowell compiled and edited articles for a recently published special issue of the journal New Phytologist. The August 2018 issue featured papers discussing drought effects on tropical forests.
In addition to writing an editorial that introduced the collection of papers, McDowell was the lead author of an article on the drivers and mechanisms behind the rising tree mortality rate in the moist tropics. The article received significant media attention after it was published online in February.
McDowell studies plants and ecosystems, including internal and external controls over their carbon-water balance and their responses to environmental changes. His research focuses on the many factors that collectively determine plant survival and mortality.
McDowell is currently the drought science lead for the U.S. Department of Energy's Next Generation Ecosystem Experiments-Tropics project, which seeks to improve understanding of tropical forest-Earth system interactions. His team is investigating the mechanisms by which variations in local to regional soil and atmospheric hydrology affect plant hydraulics and forest water and carbon fluxes, and the feedbacks upon hydrology, tree stress, and mortality.
For more information on McDowell's work, see the PNNL news release, "Increasing tree mortality in a warming world."
---
Page 35 of 740