Page 41 of 740
Atmospher Sci & Global Chg
Staff Awards & Honors
June 2018
Burrows and Shrivastava Receive DOE Early Career Research Program Awards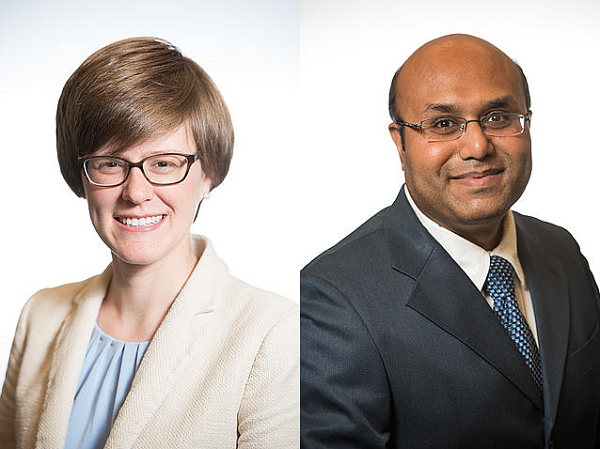 Susannah Burrows, left, and Manish Shrivastava are 2018 U.S. Department of Energy Early Career Research Program award recipients.
Enlarge Image
.
Congratulations to Drs. Susannah Burrows and Manish Shrivastava, atmospheric scientists at Pacific Northwest National Laboratory. They were selected to receive 2018 Early Career Research Program awards from the U.S. Department of Energy.
The two are among 84 recipients nationwide—including 30 at national laboratories—to receive the award this year.
In separate studies, Burrows and Shrivastava will examine the enormous impact of tiny particles set adrift from multiple sources.
Burrows is looking at the effect that particles from agriculture and sea spray exert on the Earth system. She will study where the particles come from and how they affect freezing of cloud droplets.

Shrivastava will study how gases emitted from plants and trees, including those released during wildfires, chemically react to form nanoparticles within cloud droplets and how this chemistry changes as those clouds form and evaporate.
The Early Career Research Program, now in its ninth year, is managed by DOE's Office of Science and awards research grants to young scientists and engineers at U.S. universities and national laboratories. The grants are designed to bolster the nation's scientific workforce by providing support to exceptional researchers during the crucial early years of their careers.
Burrows and Shrivastava will each receive $2.5 million over the next five years to further their research.
For more information, see the PNNL news release, "Two PNNL scientists receive DOE Early Career Research awards."
---
Page 41 of 740