Page 9 of 559
Biological Sciences Division
Staff Awards & Honors
January 2018
For the Microbiome, and for Nature, a Science Interlude in Chile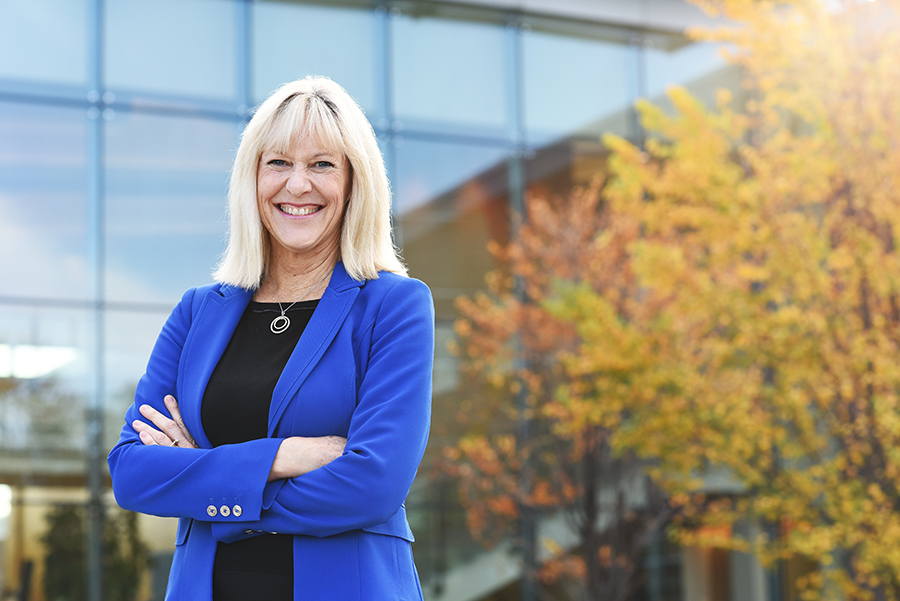 Janet Jansson
Janet Jansson is a global science ambassador. Her main portfolio is the importance of the microbiome, the sum of the genes in the combinatory and collaborative microbial ecosystems that inhabit every exposed biosphere. (In humans, that includes the gut, lungs, and skin.)
"They are all interesting, complex systems," she said.
In the case of soil, the genetic microbial diversity is so great that researchers still call it "a black box." Consider too that there are 100 billion microorganisms in a cup of soil-10 times the number of stars in our galaxy.
Officially, Jansson's title is nearly as long as one of the long-read genetic sequences she uses to tease out metabolomic, metagenomic, and other aspects of functionality in soil: chief scientist for biology and a Laboratory Fellow in PNNL's Biological Sciences Division of the Earth and Biological Sciences Directorate.
Heading South for a Week
This month, from her research base at the Pacific Northwest National Laboratory, she travels to Chile for a Jan. 15-21 "Futures Conference," where impactful scientists from across the world are invited to weigh in on an annual interdisciplinary theme. (Past U.S. guests have included physicist and Nobel laureate Steven Chu, the 12th U.S. Secretary of Energy.)
The theme this year is consciousness and awareness. Jansson's take is that we all need to be conscious of the life-giving iterations of the Earth's multitude of microbiomes-their ubiquity, their importance, and their potential for contributions to medicine, agricultural practices, and future fuel sources.
We know a lot about the microorganisms that make up human and plant pathogens, she said. "That's a small fraction. Now we know microbes are everywhere," and that collectively they make life itself possible.
Accelerating our knowledge of these communities of microorganisms are advances in gene sequencing technology. "That's the first step in understanding microbiomes," said Jansson, and the next-with PNNL as a powerful contributor-"is to understand the roles they play."
Jansson Wondered, 'Why Me?'
Jansson's presence at the conference is by invitation from the Republic of Chile, and at the behest of Nature, which recommended to Chilean officials that she go as one of three invitees representing the journal.
Her recent co-authored offerings in Nature publications include investigations of the gut microbiome and the fate of microbes in the Earth's warming stocks of permafrost, as well as an outline of the ambitious Earth Microbiome Project.
Jansson will execute her microbiome mission, in part, by way of a Jan. 18 conference presentation and panel on ecosystems, moderated by Juliane Mössinger, a Nature senior editor for the physical sciences based in London. Her fellow panelists are University of Oxford professor of ecosystem science Yadvinder Malhi, and American conservationist Kristine McDivitt Tompkins, former CEO of Patagonia, Inc.
Her mission will also involve university visits, and a banquet for visiting scientists at La Modeda Palace, hosted by Michelle Bachelet, the outgoing president of Chile.
Jansson will, as always, emphasize the importance of the Earth's microbiome ecosystems, and will outline the advances in science that are slowly revealing their complexity and centrality to life.
Making a Difference, at a High Level
Her self-described mission will also be to demonstrate that research on such matters at PNNL, funded largely by the U.S. Department of Energy, is research that belongs on the world's science stage.
"PNNL is being recognized at a very high level," she said of her visit to Chile in the company of other researchers from across the world. "We're doing high-impact science."
Jansson's frequent research projects in Brazil and Argentina have ranged from looking at bacteria that promote plant growth, to those that degrade oil in contaminated soil. She looks forward to collaborations with her Chilean science counterparts.
Before her trip she was also busy responding to journalists in Chile. Among their inquiries was at least one about women in science.
"I get that question all the time," said Jansson, who is one of 44 women scientists profiled in STEM Gems, a 2016 book. (Women bring fresh perspectives to research, she said. And young women drawn to science, as she was, need encouragement and mentoring.)
It was in the book that Jansson recalled the chance mention of soil microbiology that steered her into her life's work three decades ago. At the time, she was a chemical engineering undergraduate at New Mexico State University.
Before long, Jansson was washing beakers in a microbiology laboratory, preparing media, and making plans for graduate studies (at Colorado State University and Michigan State University).
All these years later comes a stop in Chile. As ever, she will tout and explain microbiome science, along with the impact research in that realm will certainly have on human health and the environment.
In all, said Jansson, "I just want to make a difference."
---
Page 9 of 559