Page 134 of 740
Atmospher Sci & Global Chg
Staff Awards & Honors
March 2017
Kravitz Received Special Recognition Award from NCAR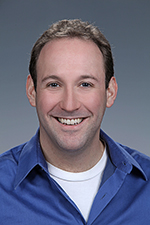 Ben Kravitz
Congratulations to Dr. Ben Kravitz, atmospheric and modeling scientist at Pacific Northwest National Laboratory. Kravitz received a 2016 Climate and Global Dynamics Laboratory Special Recognition Award from the National Center for Atmospheric Research (NCAR).
Kravitz received the honor for a project in which researchers showed through modeling how to meet temperature pattern objectives in the presence of uncertainty using theoretical stratospheric techniques.
Kravitz won the award along with Doug MacMartin, a senior research associate in mechanical and aerospace engineering at Cornell University. The two have published papers together on basic climate dynamics and engineering techniques that could be used to modify global temperature changes. Kravitz started a collaboration with NCAR in July 2015.
Kravitz, who got his PhD in atmospheric science from Rutgers University in 2011, has been a PNNL researcher since October 2012. He is an International Union of Geodesy and Geophysics Early Career Scientist Award recipient. In January 2015, Kravitz was named among the top authors in AGU journals over the previous three years.
---
Page 134 of 740