Page 96 of 559
Biological Sciences Division
Staff Awards & Honors
July 2016
Soil Scientist Taniya RoyChowdhury to Speak at EcoSummit 2016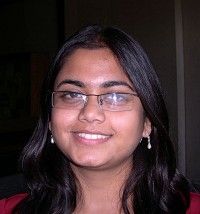 PNNL soil scientist Taniya RoyChowdhury will share her expertise at EcoSummit 2016 in Montpellier, France next month. Her talk, "Role of the soil microbiome in wetland coupled carbon biogeochemistry: A multi-omics approach," will address the importance of using a suite of omics approaches to understand the relationship between microbiomes and biogeochemical processes. In addition, she'll discuss the mechanisms underlying taxonomic and metabolic shifts in response to environmental perturbations.
"EcoSummit is the culmination of many areas of ecological research," said RoyChowdhury. "This year's conference is focused on the ecology of terrestrial ecosystems, a research area I have pursued for many years." She will speak at a special session, Wetland restoration and biogeochemistry-Engineering carbon balanced landscapes.
Roy Chowdhury will travel to France on a National Science Foundation grant awarded to William J. Mitsch from Florida Gulf Coast University, who invited her to present at the conference. While at The Ohio State University, RoyChowdhury and Mitsch collaborated on studying the effects of pulsed hydrology on the methane cycle.
---
Page 96 of 559