Page 429 of 559
Biological Sciences Division
Staff Awards & Honors
May 2008
PNNL Researcher Named to NAS Nanoscience Review Committee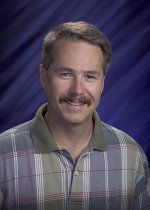 Justin Teeguarden
Pacific Northwest National Laboratory (PNNL) scientist Dr. Justin Teeguarden was invited to serve as a member of the National Academy of Science's committee to review the National Nanotechnology Initiative's (NNI) Strategy for Nanotechnology-Related Environmental, Health, and Safety Research. The NNI strategy roadmap is to guide federal investments in research for nanotechnology-related environmental, health, and safety research.
Teeguarden is currently active with the Systems Toxicology of Nanomaterials Focus Area, part of PNNL's Environmental Biomarkers Initiative. He leads research related to computational dosimetry of nanomaterials and health effects. In addition, Teeguarden brings to the NAS review a background in pharmacokinetics including modeling and risk assessment.
Teeguarden joined PNNL in 2004. Before that time, he was a senior associate/toxicologist at the K.S. Crump Group and Environ International. He has also served in a range of elected and appointed offices in the Society of Risk Analysis and the Society of Toxicology.
---
Page 429 of 559