Page 879 of 1002
Physcial Sciences Division
Staff Awards & Honors
May 2008
Review of Sensors for Radionuclide Monitoring Featured on Journal Cover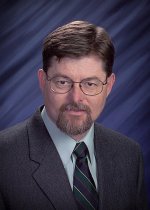 Jay Grate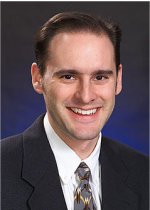 Matt O'Hara
To detect very small quantities of mobile radioactive elements in the groundwater at former nuclear weapons production sites, researchers have developed a new type of sensor. A comprehensive review of these sensors appears in the journal with the highest impact factor in the field of chemistry, Chemical Reviews. The sensor design is shown on the cover of the February 2008 issue. The article was written by Jay W. Grate and Matthew O'Hara from Pacific Northwest National Laboratory, Oleg Egorov, formerly of PNNL and now with IsoRay Medical, and Timothy DeVol from Clemson University.
"Nowhere are the detection requirements more daunting than in sensing alpha- and beta-emitting radionuclides in water, as the detection limits are extremely low, and these materials must be very close to the sensor for their radioactivity to be detected," said PNNL Fellow Grate.
The story of the sensors. In the 19-page review, the authors focus on preconcentrating minicolumn sensors. In the sensor, the groundwater is passed over a packed bed of beads or particles, which capture the radioactive species of interest. The packing can be an intimate mixture of two types of beads: one to capture specific radionuclides, the other with scintillating properties, meaning it can give off light in proportion to the amount of radioactivity present.
Another option is to create packing materials where each particle has both scintillating properties and the ability to selectively capture radionuclides. The light generated from the radionuclides retained on the column is detected and the concentration calculated. Typically, a small amount of groundwater is pumped through the packed bed and the quantity of the radionuclides in the column is measured. A new option is to continuously flow groundwater through the column until a balance or equilibrium is reached between the radionuclides in the sample and on the beads. This option avoids having to flush the column with chemicals between sampling runs; researchers simply allow enough sample to run through to reach a new equilibrium.
Technology transfer for at-site monitors. Work on the sensors continues today. For example, sensors are being developed as at-site, real-time monitors by PNNL with Burge Environmental through DOE's Office of Biological and Environmental Research Small Business Technology Transfer.
Acknowledgments: DOE's Office of Science Environmental Management Science Program and the Environmental Remediation Science Program provided funding for the research and development of these sensors. Some of the research on these sensors was performed at the Department of Energy's Environmental Molecular Sciences Laboratory, a national scientific user facility at PNNL. Work using radioactive materials was performed in the Radiochemical Processing Laboratory at PNNL.
Citation: Grate, JW, OB Egorov, MJ O'Hara, and TA DeVol. 2008. "Radionuclide Sensors for Environmental Monitoring: From Flow Injection Solid-Phase Absorptiometry to Equilibration-Based Preconcentrating Minicolumn Sensors with Radiometric Detection." Chemical Reviews 108(2):543-562. DOI: 10.1021/cr068115u.
---
Page 879 of 1002