Page 234 of 1002
Physcial Sciences Division
Staff Awards & Honors
April 2016
Richard Kouzes Receives IEEE Award for Nuclear Science Contributions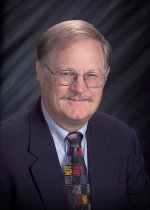 Richard Kouzes
, 2016 IEEE Nuclear and Plasma Sciences Society Richard F. Shea Distinguished Member Award recipient
Congratulations to Dr. Richard Kouzes at Pacific Northwest National Laboratory on receiving the Richard F. Shea Distinguished Member Award, the top service honor from IEEE's Nuclear and Plasma Sciences Society. Kouzes was selected by his peers for his volunteer service and his decades of basic and applied research.
His volunteer work includes numerous leadership roles in IEEE's Nuclear and Plasma Sciences Society. For example, he's served as the chairperson, elected official, and radiation instrumentation representative on the Society's administrative committee. He is the webmaster for the society, a job he's done for nearly two decades. Also, he is a distinguished lecturer, giving talks to IEEE groups around the world. His most recent talk was at the University of Utah, where he spoke about radiation detection for national security.
Closer to home, he helped form the local IEEE section. This active chapter has a diverse membership. Here, basic and applied researchers from the national lab work with experts in nuclear cleanup, computing, and power. They're joined by students from Washington State University and elsewhere.
At the national lab, he leads research in fundamental and applied nuclear science. After years of studying solar neutrino physics, he is now part of the hunt for neutrinoless double beta decay through the Majorana project. Discovering this very rare decay process could lead to measuring the mass of an electron neutrino. This result could have a major impact on the standard model of physics.
In addition, he conducts radiation detection research that is applied to safeguards, homeland security, and non-proliferation. He was the principal investigator for the Lab's largest single project, the Radiation Portal Monitor Project. It led to radiation monitors being deployed at all U.S. international borders. The monitors are for the detection of nuclear and other radiological materials.
An IEEE Fellow, Kouzes believes his work with the society has benefited him during the last 35 years. It has offered him countless chances to meet other experts, recruit students, and discuss ideas at the forefront of nuclear science.
Acknowledgments
Dick Kouzes fundamental research has often been funded by the Department of Energy's Office of Science. His applied research has often been funded by the Department of Defense, Department of Energy's National Nuclear Security Agency, and Department of Homeland Security.
---
Page 234 of 1002