Page 881 of 1002
Physcial Sciences Division
Staff Awards & Honors
May 2008
Enloe Selected for Laboratory Director's Award of Administrative Excellence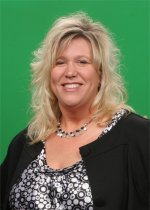 Sonia Enloe
Congratulations to Sonia Enloe on receiving a 2008 Pacific Northwest National Laboratory Director's Award of Administrative Excellence. The award was presented at the PNNL Office Professionals Conference on April 22 by Laboratory Director Mike Kluse.
Enloe provides administrative support to Dr. John Zachara in the Chemical and Materials Sciences Division and Dr. Jim Fredrickson in the Biological Sciences Division. As the senior, and sometimes sole, project administrator for high-visibility, multi-million-dollar projects, she enjoys the opportunities these projects provide to work on proposals, posters, presentations, journal articles, and to be immersed in the scientific community.
In addition, Enloe is the lead organizer of several scientific workshops at PNNL and at other locations. In 2007 alone, she organized and hosted six highly successful events, including the Shewanella Federation Project Workshop and the Integrated Field Challenge Project Workshop.
Said Zachara in his nomination, "I participate in many high-level workshops and scientific meetings at different institutions throughout the country and world during the year, and Sonia easily exceeds in performance the most professional of administrators at the best of locations."
---
Page 881 of 1002