Page 221 of 740
Atmospheric Sciences & Global Change
Newsmakers
January 2016
Gokul Iyer Quoted in News Outlets on Emission Reduction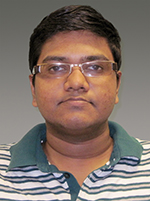 Gokul Iyer
Dr. Gokul Iyer, researcher at the Joint Global Change Research Institute, a collaboration between Pacific Northwest National Laboratory and the University of Maryland, was quoted in several outlets regarding a paper published in Science. The publication Can Paris Pledges Avert Severe Climate Change? was co-authored by Iyer and colleagues including PNNL researchers Leon Clarke, Jae Edmonds, Haewon McJeon, and Ghassem Asrar.
"Real success depends on a robust process that allows pledges to be progressively tightened over time. If countries ramp up efforts beyond 2030, we'll have a much better chance of avoiding extreme warming and keeping temperature change below 2 degrees Celsius," said Iyer, as quoted in Huffington Post.
The research attracted media attention as its timely publication focused on climate change research just days before world leaders of 190 countries gathered in Paris to discuss pledges to reduce emissions through the year 2030. The study in Science compared the Paris commitments to a world where countries take no action, or where they begin to reduce emissions only after 2030. They found that if successfully implemented and followed by additional, post-2030 measures of equal or greater ambition, the pledges are a stepping stone for reducing the probabilities of the worst levels of climate change and limiting global warming to 2°C.
For more, see The Washington Post; Scientific American; Huffington Post; Climate Wire; PNNL News Release; PNNL Research Highlight.
---
Page 221 of 740