Page 437 of 559
Biological Sciences Division
Staff Awards & Honors
April 2008
Pounds and Weber Receive Appointments to Toxicology Society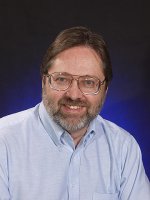 Joel Pounds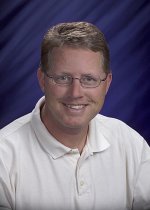 Thomas Weber
Pacific Northwest National Laboratory scientists Dr. Joel Pounds and Dr. Thomas Weber were recently appointed as committee chairs for the Society of Toxicology by Society president George Corcoran. The Society is the leading organization dedicated to creating a safer and healthier world by advancing the science of toxicology.
Pounds will serve as Chair of the Society's Research Funding in Toxicology Committee. This committee is charged to identify, formulate, and recommend strategies and mechanisms to the Council to increase conventional and alternative sources of funding for research and training in toxicology. Pounds' appointment is through 2011.
Pounds is director of the Center for Novel Biomarkers of Response at PNNL, which is funded by the National Institutes of Health. He also leads the Systems Toxicology of Nanomaterials focus area of PNNL's Environmental Biomarkers Initiative. Pounds's research has focused on the cellular and molecular toxicity of lead and other metals, metal-metal interaction, and mathematical modeling of the response to metal mixtures. His current research includes use of mass-spectrometry based proteomic and NMR-based metabonomic instrumentation for characterization of biological responses to environmental stressors including nanomaterials.
Weber will serve a 2-year term as Chairman of the Society's Contemporary Concepts in Toxicology Committee. The committee is charged with identifying and developing strategic conferences for the Society. He is a scientist within PNNL's Environmental Biomarkers Initiative and is actively engaged in research supporting the U.S. Department of Energy's Low Dose Radiation Research Program. His work focuses on the intersection between effective wound healing and carcinogenesis with the long-term goal of identifying key regulatory steps that can be exploited to improve human health. Other research interests center on new frontiers in protein kinase regulation.
---
Page 437 of 559