Page 270 of 1002
Physcial Sciences Division
Staff Awards & Honors
November 2015
Layla Mehdi Honored by MRS for Her Postdoctoral Work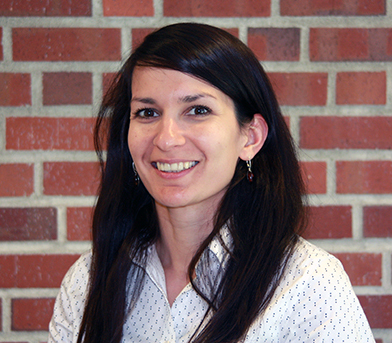 Dr. B. Layla Mehdi, recipient of 2015 Materials Research Society Postdoctoral Award
Congratulations to Dr. B. Layla Mehdi at Pacific Northwest National Laboratory for receiving a 2015 Materials Research Society Postdoctoral Award. The award honors four postdoctoral scholars each year for their exceptional work. Mehdi was chosen for her research into the protective and eventually smothering layer, known as the solid-electrolyte interphase (SEI) layer, that forms around a lithium-ion battery's electrode. Using in situ transmission electron microscopy, she watched the layer form as the battery's liquid swirled around and the battery charged and discharged. "It's like putting a camera inside a battery and watching what happens, as opposed to working on a battery post mortem," Mehdi said.
She used other tools to determine the composition of the layer and the thorns, called dendrites, that also form and degrade battery performance. This work was done through the Joint Center for Energy Storage Research, funded by Basic Energy Sciences at DOE's Office of Science. In addition to providing answers leading to safer, longer-lasting batteries, this transmission electron microscopy imaging approach could also shed new light on corrosion and certain biological processes.
Mehdi will receive the award at the 2015 MRS Fall Meeting in Boston. While she'll accept the award alone, she knows that it takes a village to make a discovery. "This was truly a collaborative effort," said Mehdi. "I'm delighted to have been part of this project and I'm excited about our future projects."
The microscope is one of the resources available at EMSL, Environmental Molecular Sciences Laboratory, a DOE Office of Science scientific user facility.
---
Page 270 of 1002