Page 281 of 1002
Physcial Sciences Division
Staff Awards & Honors
August 2015
Grant Johnson Receives Early Career Exceptional Achievement Award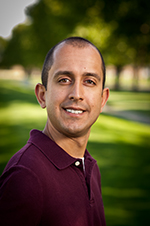 Grant Johnson
, 2015 Ronald L. Brodzinski Award for Early Career Exceptional Achievement
Congratulations to Dr. Grant Johnson, recipient of a 2015 Ronald L. Brodzinski Award for Early Career Exceptional Achievement. He is being honored for outstanding technical developments that apply directly to fundamental research in catalysis and energy storage materials. Bestowed annually in memory of Laboratory Fellow Ron Brodzinski at Pacific Northwest National Laboratory (PNNL), the award recognizes PNNL scientists who publish outstanding scientific or engineering contributions to nationally important fields early in their professional careers.
Johnson was nominated by his manager, Dr. Wayne P. Hess, for "playing a leadership role beyond that expected for an early career scientist" and "developing his own methodologies, techniques, and analyses." Johnson leads teams studying catalytic and energy storage materials using ion soft landing techniques, similar to 3-D printing on a molecular scale.
Grant joined PNNL in 2010 as the inaugural Linus Pauling distinguished postdoctoral fellow and started investigating catalytically relevant processes using ion soft landing and highly sensitive mass spectrometry. He was the first to activate ions and bind them to surfaces by mass spectrometric means to promote chemical reactions. His studies of novel catalytic materials are a bold departure in the field and he has been awarded programmatic funding, cementing his role as a DOE Office of Basic Energy Sciences investigator. Departing from studies of organometallics, he began studying the role of size, composition and morphology on the electrochemical activity of complex alloy nanoparticles for fuel cell cathodes and developed new instrumental capabilities for his work.
Grant's research is not limited to catalytic materials. He has further developed soft landing techniques to investigate charge retention properties of metal clusters that determine whether they can be used as molecular capacitors in organic electronics or in high-density memory devices. He is also a leading contributor to the development of new capabilities that will greatly enhance PNNL's impact in the fields of generating, storing and using energy.
"Dr. Johnson is an emerging international expert on the structure and dynamics of metal clusters and organometallics bound to surfaces and in the gas phase," said Dr. Hess. "His creative mind, bold problem solving approach, and strong collaborative work ethic are elevating the visibility and standing of PNNL in the scientific community."
Johnson and other awardees will be recognized at PNNL's Pathway to Excellence Award Banquet in September.
---
Page 281 of 1002