Page 443 of 559
Biological Sciences
Research Highlights
April 2008
Unlocking the Secrets of the Secretome
Findings may help researchers understand relationship between growth factor signaling and cancer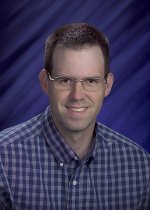 Jon Jacobs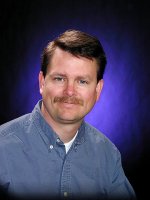 Brian Thrall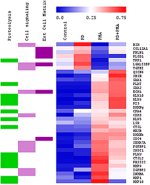 Proteins secreted from HMEC upon treatment with PMA primarily belong to three functional categories: proteolysis, cell signaling, and extracellular matrix.
Enlarged View
Results: Researchers at Pacific Northwest National Laboratory have identified the secretome—defined as the family of proteins secreted by cells—of human mammary epithelial cells, or HMEC. Epithelial cells line the cavities and surfaces of structures in the human body. Opening new doors for the study of this poorly characterized subset of the proteome, the researchers' method is applicable to other cell lines. Their work was published in a February 2008 issue of the Journal of Proteome Research.
Why it matters: Because the secretome is important for tissue function and equilibrium as well as cell communication, proliferation and organization, studying these proteins may lead to new treatments and biomarker discovery.
Methods: For their studies, the team used PMA (phorbol 12-myristate 13-acetate)—a secretagogue (a substance that causes secretion of another substance) and tumor promoter—to stimulate protein release from HMEC. In addition to causing proteins to be secreted through general pathways from the cell and pathways involving metalloproteases, PMA specifically causes activation of an epidermal growth factor receptor (EGFR). It does this, in part, by stimulating EGFR autocrine ligand shedding. Autocrine activation, or stimulation, of EGFR is critical for normal HMEC function, including proliferation and motility. Therefore, PMA is a general tool for studying the secretome and has the added specific benefit of enabling examination of secreted proteins involved in HMEC function.
Using mass spectrometry-based analysis and bioinformatics comparisons, the team identified 889 proteins in conditioned HMEC medium and compared these proteins to those identified in whole cell lysates and the serum added to the cell growth medium. Narrowing the potential secretome with these comparisons, the team's analysis yielded a conservative estimate of 151 proteins belonging directly to the secretome. Of these, 36 proteins were shown to be specifically induced by PMA, the tumor promoter.
Interestingly, the HMEC PMA-stimulated secreted proteins primarily belong to three functional categories: proteolysis, cell signaling, and extracellular matrix. Furthermore, many PMA-stimulated secreted proteins are expressed in a range of human cancers—an interesting finding, considering the HMEC line used for the studies is incapable of producing tumors.
The researchers also identified a relationship between EGFR and regulation of matrix metalloproteases—enzymes that can degrade proteins. PMA transactivation of EGFR is involved in the regulation of MMP secretion, in particular of MMP-1, MMP-9, and MPP-10. The first two of these are known to regulate tumor invasion and blood vessel formation. These findings may help researchers understand the relationship between EGFR signaling and breast cancer.
What's next: Important follow-on studies include using these initial discoveries to design targeted efforts for understanding the specific signaling pathways under EGFR transactivation. This includes determining the exact signaling mechanisms (protein phosphorylation events) of regulation. Additionally, the researchers are continuing to determine the extracellular role of the many identified secreted protein with little or no annotation.
Acknowledgments: The research team included Jon Jacobs, Brian Thrall, Katrina Waters, Loel Kathmann, Dave Camp, Dick Smith and Steven Wiley. The work was supported by PNNL's Biomolecular Systems Initiative, the NIH National Center for Research Resources and the Environmental Molecular Sciences Laboratory at PNNL. EMSL is a national scientific user facility sponsored by the U.S. Department of Energy's Office of Biological and Environmental Research.
Reference: Jacobs JM, KM Waters, LE Kathmann, DG Camp, II, HS Wiley, RD Smith, and BD Thrall. 2008. "The mammary epithelial cell secretome and its regulation by signal transduction pathways." Journal of Proteome Research 7(2):558-569.
---
Page 443 of 559