Page 310 of 1002
Physcial Sciences Division
Staff Awards & Honors
May 2015
Mehdi Receives Post-Doctoral Researcher Award
Congratulations to Dr. B. Layla Mehdi, Pacific Northwest National Laboratory materials postdoctoral researcher, who is receiving a 2015 M&M Post-Doctoral Researcher Award from the Microscopy Society of America (MSA). She earned the award for her paper entitled "Quantification of Electrochemical Nanoscale Processes in Lithium Batteries by Operando ec-(S)TEM."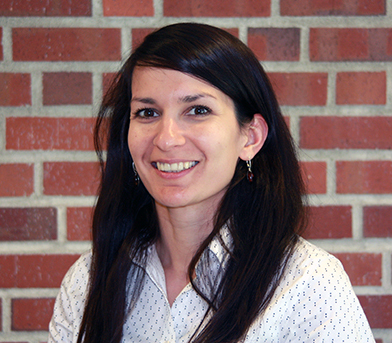 Layla Mehdi
The 2015 award includes complimentary registration to the Microscopy & Microanalysis 2015 Annual Meeting Aug. 2-6 in Portland, Ore., and $1,000 to help cover travel expenses. Mehdi will accept her award at the opening plenary session of the 2015 meeting.
In 2014, Mehdi's microscopy research earned her a MSA Robert P. Apkarian Memorial Scholarship to attend the 2014 annual meeting.
Mehdi's research is supported by the Chemical Imaging Initiative at PNNL and the Joint Center for Energy Storage Research, an Energy Innovation Hub funded by the U.S. Department of Energy (DOE), Office of Science, Basic Energy Sciences. The work was performed at EMSL, a DOE User Facility sponsored by the Office of Biological and Environmental Research.
Mehdi received her master's degree from Warsaw University, Poland, and her Ph.D. from Miami University, Oxford, Ohio. She is mentored by PNNL Laboratory Fellows Dr. Karl Mueller and Dr. Nigel Browning.
---
Page 310 of 1002