Page 296 of 740
Atmospheric Sciences & Global Change
Newsmakers
March 2015
Kravitz Talks Geoengineering with Grist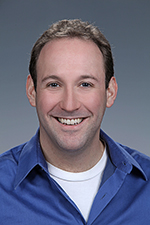 Ben Kravitz
Dr. Ben Kravitz, a climate researcher specializing in geoengineering studies at Pacific Northwest National Laboratory, was contacted by Grist - an online source of environmental news and commentary for his insight about climate change. The article, "Why we should talk about geoengineering even if we never do it," quoted Kravitz about some concerns that geoengineering could be used to offset the warming of the climate. "Modeling studies of geoengineering have allowed us to ask questions about how the climate system works that we didn't even know we wanted to ask," said Kravitz. "It's actually in some ways changed the way I think about problems in climate science."
With his Rutgers University Ph.D. mentor Alan Robock, Kravitz began an international collaboration called the Geoengineering Model Intercomparison Project. The GeoMIP successfully compares identical geoengineering simulations on climate models today. "My experience is that by talking about geoengineering, I get more people interested in talking about climate change, which I think is a much bigger issue." Kravitz is also hosting a weeklong summer school for early-career scientists interested in climate change.
Geoengineering, sometimes called solar radiation management, is the deliberate reduction in the amount of solar radiation retained by the Earth as a proposed temporary method to reduce some of the effects of greenhouse gases while mitigation is in progress.
---
Page 296 of 740