Page 892 of 1002
Physcial Sciences Division
Staff Awards & Honors
March 2008
Hot Paper Expands Understanding of Dilute Magnetic Oxides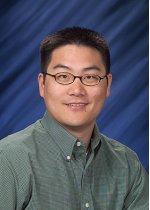 Allan Tuan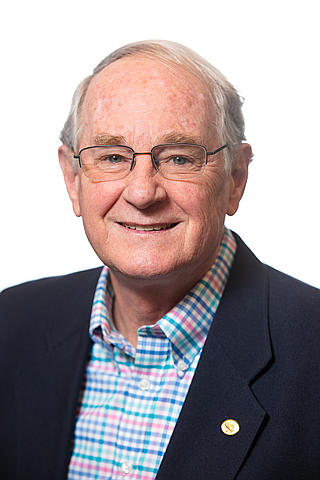 Scott Chambers
Congratulations to Pacific Northwest National Laboratory's Scott Chambers, Allan Tuan and their co-authors at Argonne National Laboratory and the University of Washington on having their spintronics paper selected as a "hot" paper by ISI's Essential Science Indicators (ESI). A hot paper is a journal article in a specific field that has garnered a rapid and substantial number of citations since its publication. The article, "Direct kinetic correlation of carriers and ferromagnetism in Co2+:ZnO," in Physical Review Letters, has received 29 citations in about 20 months, an impressive record.
"In this paper," said PNNL Laboratory Fellow Chambers, "we have gained considerable insight and set the stage for what we are going to try next."
In the article, the team demonstrated for the first time that the magnetism in cobalt-doped zinc oxide, where some of the nonmagnetic zinc atoms are replaced with magnetic cobalt, is directly tied to the presence of additional electrons that convert the material from an insulator to a semiconductor. This research sheds light on a new class of materials that could allow device physicists to harness the electron's spin to process signals and data. Such a development could change the way computing is done.
In the next decade, the transistors that power computer chips will become so small and tightly packed that they will not function efficiently. "Without spintronics or another revolutionary approach, the computer industry will soon hit a hard, brick wall," said Chambers.
The U.S. Department of Energy Basic Energy Sciences funded the research at PNNL and Argonne National Laboratory. The National Science Foundation, Research Corporation, the Dreyfus Foundation, and the Sloan Foundation funded work at the University of Washington.
Citation: Kittilstved KR, DA Schwartz, AC Tuan, SM Heald, SA Chambers, and DR Gamelin. 2006. "Direct kinetic correlation of carriers and ferromagnetism in Co2+:ZnO." Physical Review Letters, 97:037203.
---
Page 892 of 1002