Page 331 of 1002
Physcial Sciences Division
Staff Awards & Honors
March 2015
Monte Helm Advises Next Generation of Innovators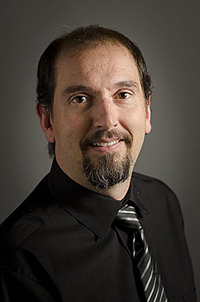 Monte Helm.
First-day-on-the-job jitters are often just as nerve wracking as getting-your-first-research-gig anxieties. Thankfully for those considering a career at a national lab, Dr. Monte Helm at Pacific Northwest National Laboratory filled graduate students and postdoctoral fellows in on what it takes to get in the door and what it takes to stay in two recent webinars. Helm was joined by Ashfia Huq from Oak Ridge and Mark Allendorf from Sandia National Laboratories.
At PNNL, Helm is a catalysis scientist. His research focuses on designing, synthesizing, and analyzing catalysts. He is also the Deputy Director of the Center for Molecular Electrocatalysis, an Energy Frontier Research Center. The center is funded by DOE Office of Science's Basic Energy Sciences. At the center, Helm uncovers the secrets of proton motion in catalysts. He is on the Hydrogen Catalysis Team, which is the first team to win the 2015 ACS Catalysis Lectureship for the Advancement of Catalytic Science.
The webinar was hosted by the Center for Sustainable Materials Chemistry on February 19 and March 3. The CSMC is a Center for Chemical Innovation sponsored by the National Science Foundation. The Center offers student and professional development opportunities and programs to train the next generation of innovators. Also, the Center promotes the translation of basic research for societal benefit. The webinar can be seen here.
---
Page 331 of 1002