Page 354 of 1002
Physcial Sciences Division
Staff Awards & Honors
December 2014
Chambers' Perspective on Oxide Surface Structures Appears in Science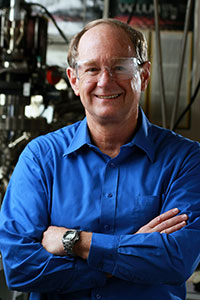 Dr. Scott Chambers provided a Perspective article to the latest issue of
Science
.
Congratulations to Dr. Scott Chambers, Pacific Northwest National Laboratory, on having his Perspective article appear in the December 5 issue of Science, a highly respected journal published by the American Association for the Advancement of Science. A Perspective is an invited opinion piece that covers recent papers in Science deemed to be of particular interest and importance. In his article, Chambers discusses the importance of detecting and understanding defects in metal oxide surfaces and interfaces. Drawing on examples of how defects have influenced the properties of oxide material systems in unanticipated ways, he reminds his readers that nature is not concerned with elegant simplicity, but rather with achieving equilibrium, often through difficult-to-quantify defects.
Chambers concludes, "The sooner we acknowledge that surfaces and interfaces are not necessarily simple terminations and junctions of the bulk materials, the sooner we can come to a realistic understanding of these important material structures and be able to engineer metal oxides to the fullest possible extent."
Chambers was asked to share his opinion with the approximately one million people who read Science based on his expertise on the growth and properties of crystalline oxide films. His work focuses on the fundamental relationships between composition and structure, and the resulting electronic, magnetic, and photochemical properties. Chambers is an American Association for the Advancement of Science Fellow, an American Vacuum Society Fellow, and a Wiley Research Fellow. Also, he is an Affiliate Professor in the Departments of Chemistry, and Materials Science and Engineering, University of Washington.
To read the article, go to http://www.sciencemag.org/content/346/6214/1186.summary. To read the full text, go to http://www.sciencemag.org/content/346/6214/1186.full.
---
Page 354 of 1002