Page 675 of 740
Atmospher Sci & Global Chg
Staff Awards & Honors
January 2008
Charles Long Appointed to The Open Ocean Engineering Journal Editorial Advisory Board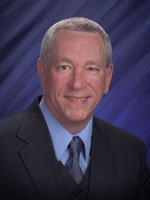 Dr. Charles Long
Congratulations to Dr. Charles Long, who was recently appointed editor of the The Open Ocean Engineering Journal, published by Bentham Science Publishers. As editor, Long will review contributed manuscripts, accept or reject papers, and be responsible for gathering new and interesting research for the journal. He will play an important role in influencing the current policies and future direction of the journal.
Long is active in the scientific community and was selected for this appointment based upon his reputation in the field. He currently serves as a member of the Oceans Observations Working Group, which is part of the International World Meteorological Organization Baseline Surface Radiation Network. In addition, he participated in the National Science Foundation's Facilities Assessment subcommittee on In Situ Surface and Surface-Atmosphere Exchange, which includes ocean measurements. For the U.S. Department of Energy's Atmospheric Radiation Measurement Program, Long serves as the Tropical Western Pacific Site Scientist and the Science Translator for the ARM Instantaneous Radiative Flux Working Group.
The Open Ocean Engineering Journal is one of the many new Open Access online peer-reviewed journals. Using an all-electronic format, the journal publishes original research articles, short articles, and review articles in all areas of ocean engineering.
---
Page 675 of 740