Page 918 of 1002
Physcial Sciences Division
Staff Awards & Honors
November 2007
Richard Kouzes Elected AAAS Fellow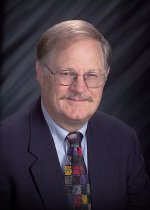 Richard Kouzes
Congratulations to Pacific Northwest National Laboratory's Dr. Richard Kouzes on being named an American Association for the Advancement of Science Fellow. The AAAS is the world's largest general scientific society and publishes the journal Science. The AAAS gives the distinction of Fellow to members who have made efforts toward advancing distinguished science applications. He will be recognized in February at the Fellows Forum during the AAAS national meeting in Boston.
Kouzes, a Laboratory Fellow in the Chemical and Materials Sciences Division, was selected "for his distinguished contributions to defining the technical basis and implementation of nuclear radiation detection systems for applications to homeland security, nuclear structure, and neutrino physics."
Conducting theoretical and experimental nuclear science has led him to work on a wide range of physics and sensor technologies. To keep national borders secure, he has worked on sensors to detect nuclear threat materials. Following years of involvement with solar neutrino physics, he is currently involved with the hunt for neutrinoless double beta decay through the Majorana project, searching for this very rare decay process. In the past, he was deeply involved in collaborative computing, having initiated and served as principal investigator for DOE's Collaboratory Program.
Having authored more than 300 papers in his career, Kouzes is a strong supporter of the scientific community. He founded and served as chair of the Institute of Electrical and Electronics Engineers (IEEE) Committee for Computer Applications in Nuclear and Plasma Sciences. A Fellow in IEEE, he has been an elected member of the IEEE Nuclear and Plasma Sciences Society Administrative Committee, and currently serves as the society's webmaster.
---
Page 918 of 1002