Page 455 of 559
Biological Sciences Division
Staff Awards & Honors
November 2007
Dave Koppenaal Named AAAS Fellow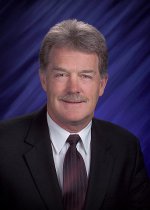 David Koppenaal
Congratulations to Dave Koppenaal on being elected an American Association for the Advancement of Science Fellow. The AAAS is the world's largest general scientific society and publisher of the journal Science. The AAAS gives the distinction of Fellow to members who have made efforts toward advancing science applications deemed scientifically or socially distinguished. He will be recognized at the Fellows Forum during the AAAS national meeting in Boston in February.
Dr. Koppenaal, a Laboratory Fellow who leads the Biological Separations and Mass Spectrometry Group within the Biological Sciences Division, was selected "for pioneering development of advanced techniques for analytical mass spectrometry and for distinguished scientific leadership." His research has been principally focused on the development of atomic mass spectrometry for inorganic and isotopic characterization, and the demonstration of new analytical techniques and instruments for environmental, nuclear, non-proliferation, and biological/health problems.
Koppenaal's specific expertise in atomic mass spectrometry is recognized internationally. He and co-workers at Pacific Northwest National Laboratory have pioneered the application of inductively coupled plasma/mass spectrometry as a powerful and relevant radioanalytical tool and demonstrated its use for radioactive waste characterization, ultra-trace nuclear forensics use, and metallomics (bio-inorganic) applications.
His more than 75 publications include several invited review articles, and he is frequently invited to give keynote and plenary lectures at major conferences. Koppenaal is a member of the American Chemistry Society, the Royal Society for Chemistry (also a Fellow), the American Society for Mass Spectrometry and the American Association of the Advancement of Science. He has been an active member of the Federation of Analytical Chemistry and Spectroscopy Societies and has served on the editorial board for the Journal of Analytical Atomic Spectrometry since 2001.
---
Page 455 of 559